The winter season is about to arrive. Winter lovers must be excited about this season. Winters without coats seem incomplete. Coats are something that gives warmth and protection to the body and make you look stylish. So if you are among those girls who cannot resist without coats and love to wear them, then you must have the following coat styles in your wardrobe.
1. Trench Coat:
Want to look glamorous, even on casual days? A trench coat is a perfect feminine outfit for transitioning your look. Investing in this coat will be the best decision that you would not regret. No matter whether you wear them with a dress or jeans or sneakers, you are going to slay in this look.
2. Military Coat:
A military coat makes you look like a style icon. This long, fitted, and classical metal button coat gives a flattering style. It seems useful and attractive. Its unique hourglass style structure is warm and classic in manner. Add this to your wardrobe and be classy every time you wear this military coat.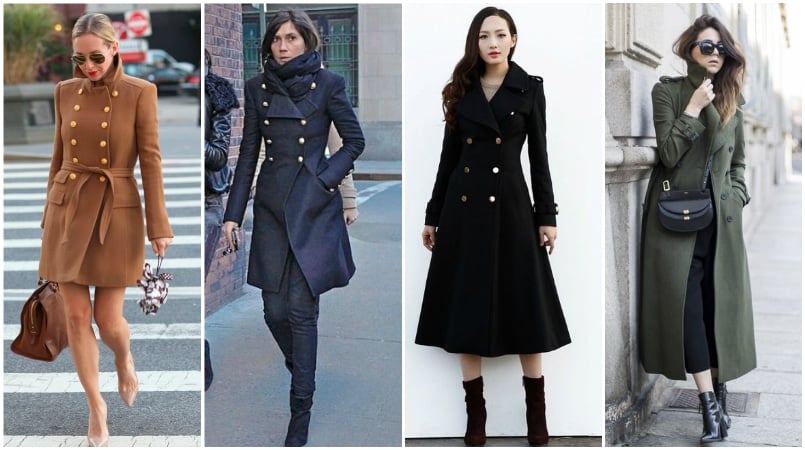 3. Cape Coat:
Cape coats are the most stylish coats. It is like wearing a blanket on shoulders without arms. Its unique and versatile style makes it a different and most popular clothing winter article. Pair it with long sleeves top for warmth and coziness. It is the best coat for those ladies who always look around for distinctive styles to look different from the crowd.
4. Maxi Coat:
Maxi coat looks so gorgeous when worn. If you had not bought this coat yet, you should buy it. Spending money on this article is worth it. For a fantabulous and fantastic look, wear it with accessories and long dresses/jeans.
5. Puffy Coats:
Do you have a puffy coat in your wardrobe? If you want to look cute and adorable, wear a puffy jacket. It looks cute and gives warmth and protection to your body. If you plan to go for a vacation on hills or mountains, it is a must item to take along with you. So if you are a voyager who always stays on vacation or traveling, then it is the right choice to buy.
Every girl must have one style from the above mention coats. If you did not have a single kind, this winter must buy one and enjoy your winters by slaying your looks in these gorgeous, attractive, warmest coats. Make your winters worth it.