Confidence and self-expression have no bounds when it comes to fashion. Every garment a plus-size person wears should make them feel amazing, even the trendiest crop top! Anyone can wear this stylish clothing and highlight their individual attractiveness with the correct styling. In this post, we'll walk you through seven style pointers for wearing a crop top in a way that accentuates your best features and leaves you feeling unstoppable.
Embrace High-Waisted Bottoms
Plus Size Twill Mid-Rise Shorts
High-waisted bottoms are a game-changer for plus-size fashion when worn with a crop top. Choose clothes that lie comfortably above your natural waistline, such as skirts, slacks, or jeans. High-waisted bottoms highlight your curves and provide coverage in all the right areas, giving you a slimming shape. Additionally, this combination gives your outfit balance and lets the crop top take center stage.
To wear high-waisted bottoms with confidence, follow these tips: choose the right fit, balance proportions with tucked-in or cropped tops, experiment with different styles, consider fabric and texture, play with proportions using different top styles, experiment with footwear, and most importantly, wear them with confidence. Remember to embrace your personal style and have fun with your outfits.
Experiment with Lengths
Not all crop top lengths are created equal, so try out a few to see which one you like best. Try a crop top that sits just over the waistline of your bottoms if you like a more subdued look. Alternately, use a shorter style if you're feeling daring and want to expose some skin. Always strive to strike the ideal mix between comfort and confidence.
Plus Size Ruched Puff-Sleeve Crop Top
Layering is Key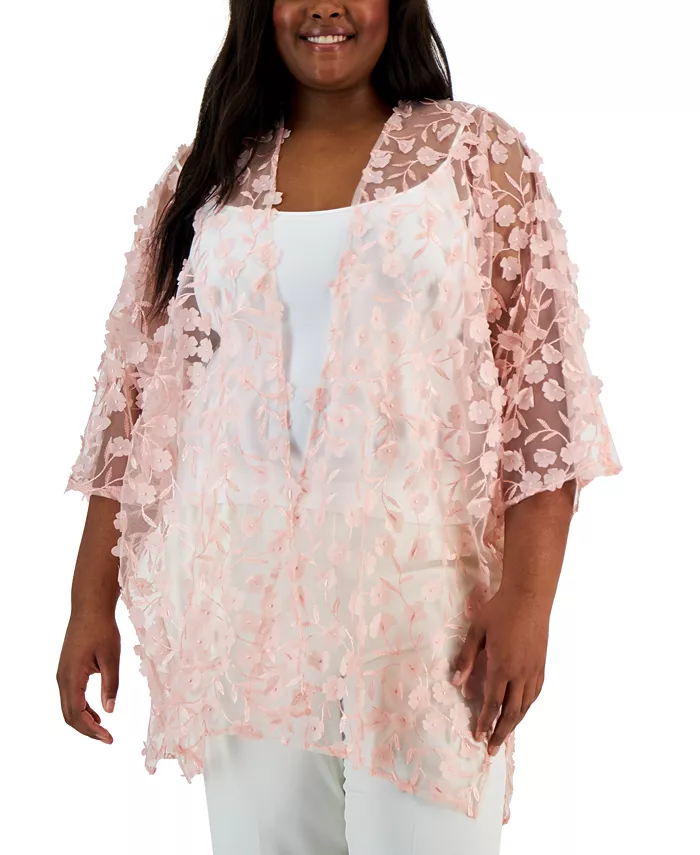 Plus Size Oversized Floral-Applique Side-Slit Sheer Cardigan Top
Adding layers to your crop top ensembles is a great way to add depth and adaptability. Put on a light kimono, cardigan, or denim jacket to put together a fashionable outfit that fits your body type. Layering not only gives your attire more visual interest but also makes you feel more relaxed and at ease.
To layer clothing in a way that flatters your plus-size body, follow these tips: start with well-fitting undergarments, embrace vertical lines, play with proportions, use colors and patterns strategically, focus on structured layers, choose lightweight fabrics, use belts to create definition, pay attention to lengths, and experiment with different necklines. Remember to prioritize your personal style and wear outfits that make you feel confident and comfortable.
Select the Correct Fabrics
PLUS BLUE TEXTURED CORSET DENIM TOP
Choosing the appropriate fabric for your crop top is essential. Choose textiles with some stretch, like jersey knits or cotton blends. These fabrics offer convenience, adaptability, and a feminine fit. Avoid tight or stiff fabrics since they could draw attention to places you'd rather hide. The trick is to pick textiles that fit nicely and let you move freely.
Experiment with Patterns and Colors
Don't be scared to try out new patterns and hues! Your crop top looks can be given individuality and life by using vibrant designs and strong colors. Great options include horizontal stripes, floral motifs, and geometric patterns. Keep in mind that bright colors might call attention to particular areas while dark hues have a slimming impact. Find what suits your personal style, then speak your mind without fear.
Strategically accessorize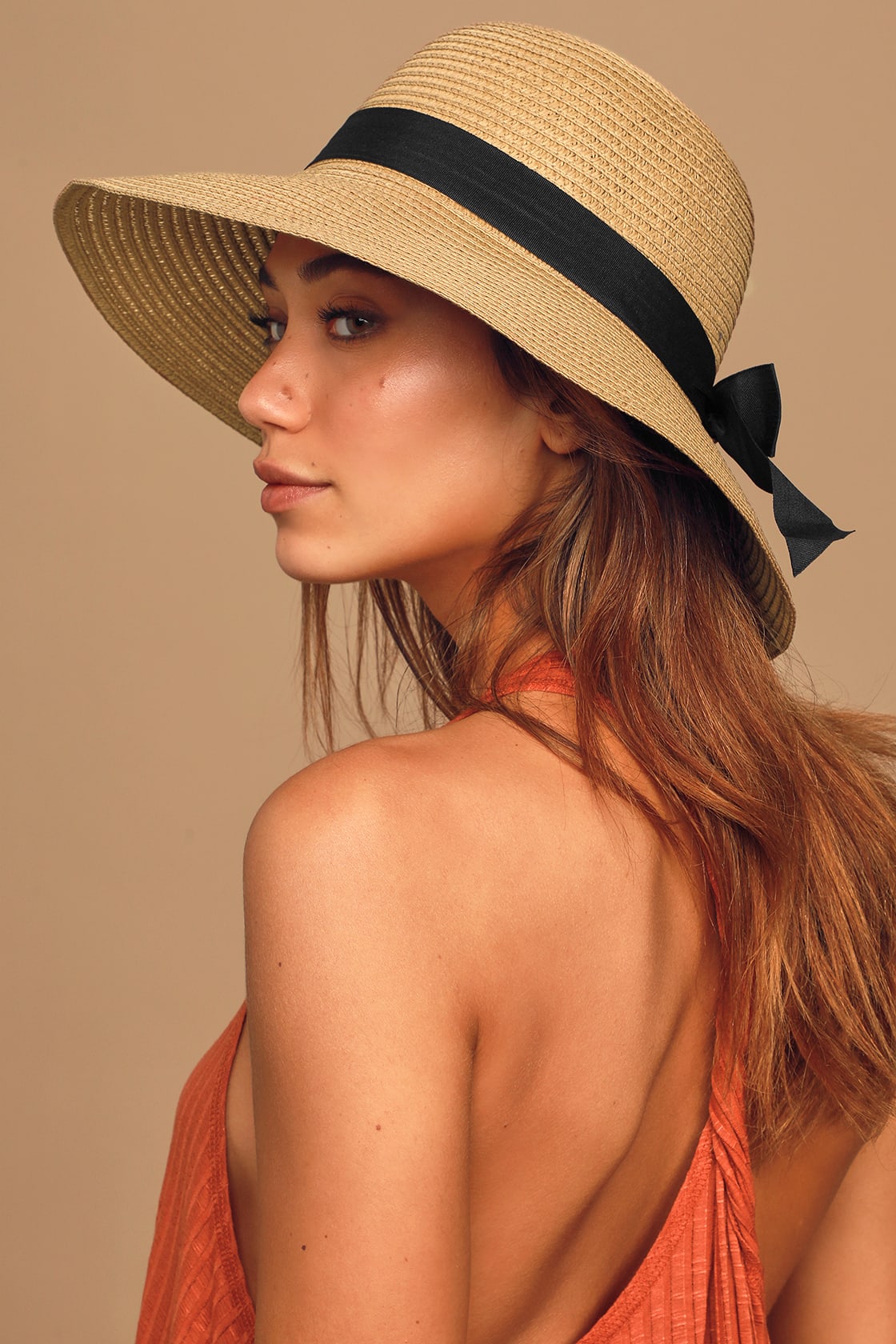 Sea You Again Black Straw Bucket Hat
Accessorizing can dress up your crop top ensemble and bind everything together. Consider choosing accessories that balance your look while highlighting your best qualities. A wide-brimmed bucket hat can give a sense of refinement, while statement necklaces, scarves, or belts can draw attention to your neckline. Try out several items to determine which ones complement your appearance while boosting your confidence.
Confidence is Your Best Accessory
PLUS KHAKI STRETCH WOVEN CORSET
Confidence is the most crucial item to wear with a crop top. Accept your physicality and confidently rock your personal style. Keep in mind that fashion has no size restrictions, and you have the authority to change what is considered beautiful. The secret is to dress in whatever makes you feel beautiful and at ease in your own self. Embrace your curves, show off your individual flair, and allow your self-assurance to come through in whatever item you choose to wear.
Crop tops are a great opportunity for plus-size women to embrace their bodies and express their distinctive style. You can wear a crop top that makes a fashion statement, flatters your figure, and celebrates your curves by abiding by these seven fashion advice. Always focus, have fun, and remember to experiment.