Your choice of shoes is crucial when it comes to expressing your individual style through clothing. You may instantly up your street fashion game and stand out from the crowd with a pair of stylish sneakers. We've put together a list of eight must-have shoes that will surely help you look your best on the streets, whether you're a sneaker enthusiast or a fan of stylish sandals. Prepare to explore these chic choices that accommodate various preferences and circumstances.
Billini Ysabel Ivory Platforms
Begin your foray into street style with a dash of class and height. The Billini Ysabel Ivory Platforms are the ideal synthesis of style and coziness. The white color is versatile and goes with many different outfits. The platform design gives you more height while also giving you stability as you flaunt your items. These platforms will stand out whether you wear them with a flowy summer dress or jeans and a casual blouse.
Charles & Keith Monochrome Slingback Flats
Lotso Furry Knee-High Combat Boots – Black Textured
The Lotso Furry Knee-High Combat Boots by Charles & Keith is a great option for those with an edge who want to add some attitude to their street style. These boots have the tough appeal of combat boots with a plush, fuzzy feel that gives them a special twist. The knee-high style creates a strong fashion statement in addition to providing additional covering. You'll walk with confidence and flair whether you're wearing these with a leather jacket or a warm, oversized sweater.
Kate Spade New York Bahama 38MM Feather-Accent Leather Sandals
Bahama 38MM Feather-Accent Leather Sandals
With the Kate Spade New York Bahama Feather-Accent Leather Sandals, embrace your inner free spirit. With their tiny feather details that dance with each step you take, these sandals are a work of art that combines elegance and playfulness. They are ideal for both casual outings and formal situations because of the salmon pink color, which gives a touch of femininity. Put them together with a maxi skirt, a sundress, or even just a pair of jeans and a top to give your street-style outfit a whimsical twist.
Charles & Keith Toe Ring Strappy Slide Sandals – Lime
Toe Ring Strappy Slide Sandals – Lime
The Charles & Keith Toe Ring Strappy Slide Sandals in lime are your go-to option when the summertime vibes demand bold colors. With the extra flair of a toe ring design, these slide shoes combine comfort and fashion. The lime green shade gives a splash of color that is ideal for getting into the holiday spirit. These sandals will keep you looking stylish whether you're hitting the beach, taking a stroll through the city, or meeting friends for a picnic.
The Cai Store Sparkle in Jute Heels
Are you prepared to add some glitz to your street style? You can achieve shimmering elegance with The Cai Store's Sparkle in Jute Heels. These shoes skillfully combine the natural appeal of jute with shimmering accents that catch the light with each stride. These heels will make you shine bright and stand out from the crowd whether you're going to a cocktail party, a wedding, or an elegant evening event.
Mia Strappy Sandals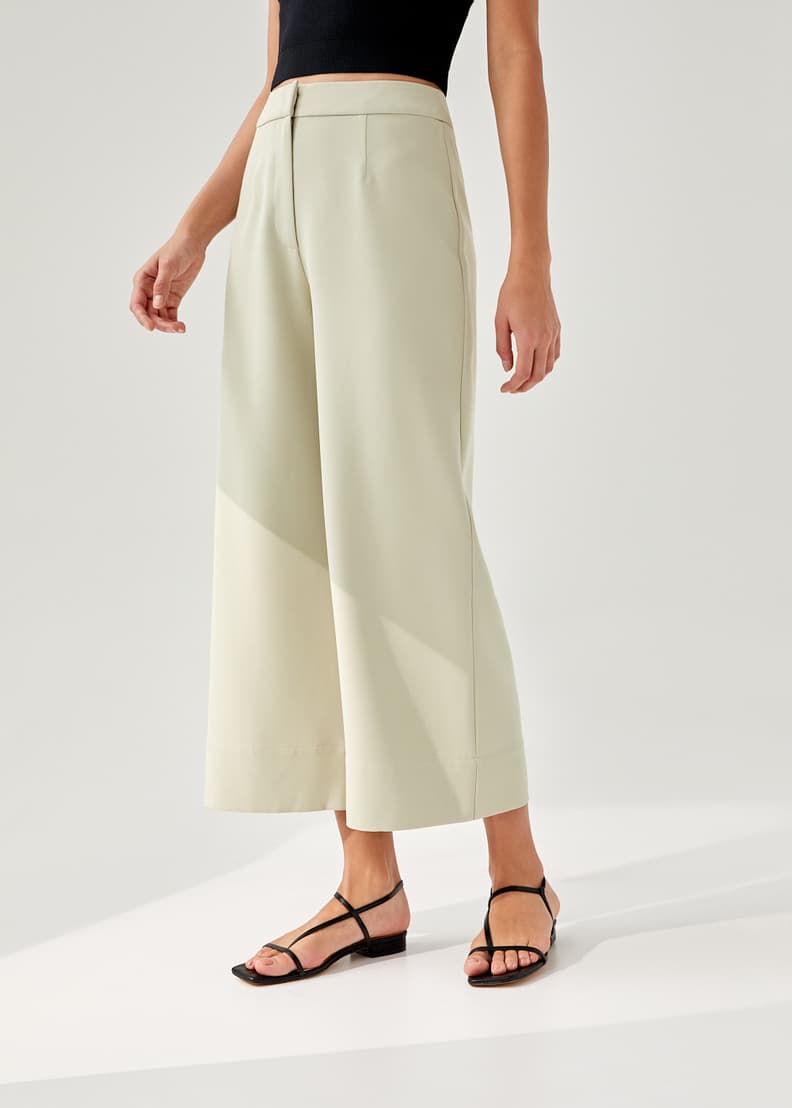 The Mia Strappy Sandals combine effortless grace with contemporary flair. These sandals are the definition of minimalist fashion and were created to go with a variety of outfits. While the block heel provides comfort and stability for your hectic metropolitan excursions, the delicate strappy accents lend a touch of refinement. The Mia Strappy Sandals have got your back (or rather, your feet), whether you're dressed up for a brunch date or dressing down for a stroll.
Tory Burch Georgia Square Toe Ballet Flat (Women)
Georgia Square Toe Ballet Flat (Women)
The Tory Burch Georgia Square Toe Ballet Flat is a must-have addition to your street fashion collection for those who like traditional style with a contemporary touch. These apartments combine classic style with modern architectural characteristics. The conventional ballerina flat silhouette is given a cool edge with the square toe. These shoes seamlessly straddle the line between comfort and sophistication, whether you're rushing to work or taking it easy on the weekend.
Dolce Vita Ashby Sandal
The Dolce Vita Ashby Sandal will add a bit of boho flair to your street style. These sandals' woven pattern and jean style perfectly reflect the spirit of summer. These sandals go well with your relaxed attitude while still having a fashionable edge, whether you're taking in the festival atmosphere or touring a gorgeous beach town. The Ashby Sandal is the ideal representation of casual sophistication.
Your street fashion look can be made or broken by the shoes you choose. Each of these eight fashionable alternatives, which range from stylish sandals to sky-high platforms, offers something distinctive. Your footwear choices reflect your personal style and can be used for a range of occasions and tastes. To express yourself and let your shoes tell the tale of your street-style trip, go boldly into the realm of fashion-forward footwear.