What is the most important in our whole outfits? Shoes!! Yes, for my shoes. Because that will completely change our looks just by wearing them. Fashion starts with your feet, this is correct. When we wear pretty shoes, our outfits will look great too naturally.
Winter is around the corner, as the weather is getting colder next month we can start preparing winter shoes. Yes, we can wear them during the fall season as well.
Bow shoes
Not only popular but bow shoes are becoming bestseller items among women. No wonder this will be the perfect item to wear for winter footwear. Pumps, heels or ballerinas are all best and go well with any outfit. It adds a cute and feminine touch to our overall looks.
STEVE MADDEN CHERISH DENIM FABRIC
Mary Jane Shoes
Mary Jane Shoes are timeless footwear, we can wear at any time. Especially in the winter season, this has become a trend and a must-have item. You can choose whatever flat, pumps or platform shoes, they will complete your trendy winter outfits. The Mary Jane shoes will add a stylish, cute and feminine look for your daily outfits. If you want to make your shoes become the main focus of your outfits, try wearing platform one. Pair it with a dress or maxi skirt, you can wear a stocking or socks stylishly too.
Knee-high boots
Who doesn't love over knee boots? I think these are the most popular boots to wear during winter. When our cloture is limited, these pairs can be very useful, so we don't need to worry about the bottom. Just choose simple pants or skirts that would be enough. We can still look stylistically when paired with over knee boots.
Charles Keith Aster Ruched Knee-High Boots
Lace-up boots
The lace-up boots will be another comfy to wear daily for walking around. Giving trendy, stylish and pretty looks for our winter outfits. For you who have big feet, this can be the best choice to wear in winter. Achieve beautiful looks by wearing them with skirts or trousers. I suggest you have this in your wardrobe. For a cute look, wear lace-up ankle boots and pair them with your favorite autumn skirts or dresses.
Fur sandals
Fur sandals also are an easy way to add a modern and cute touch to your look. The fur really represents the winter best. It is a must wear item when you adore a simple and casual outfit to your everyday wear. You can combine them with a midi dress or loose pants to look even more stylish.
Leather Loafers
Loafers are pretty comfy and fashionable footwear in everyday usage. These are also very handy to wear when we always adore simple and casual outfits. By adding these into our coordinate, we can achieve an elegant and classy look.
oxfords shoes
When you want to make a simple outfit and add sophisticated impressions, I suggest wearing oxford shoes. These pairs are very popular as they have fashionable and vintage but simple designs. It's lightweight and easy to wear, so you can pair it with everyday wear or casual outfit. Plus point, this is also perfect to wear for office wear. Choose heels oxford shoes to add a feminine touch.
American Duchess Claire Women's 1940s Oxfords
Chunky Loafers
When you're bored with flat and simple loafers, try chunky loafers. It will really change the appearance of your whole outfit. It will especially be perfect to wear in winter. Not only fashionable, chunky shoes will give you a modern look as well. The key point is the voluminous design, making it easy for you to match with any outfits.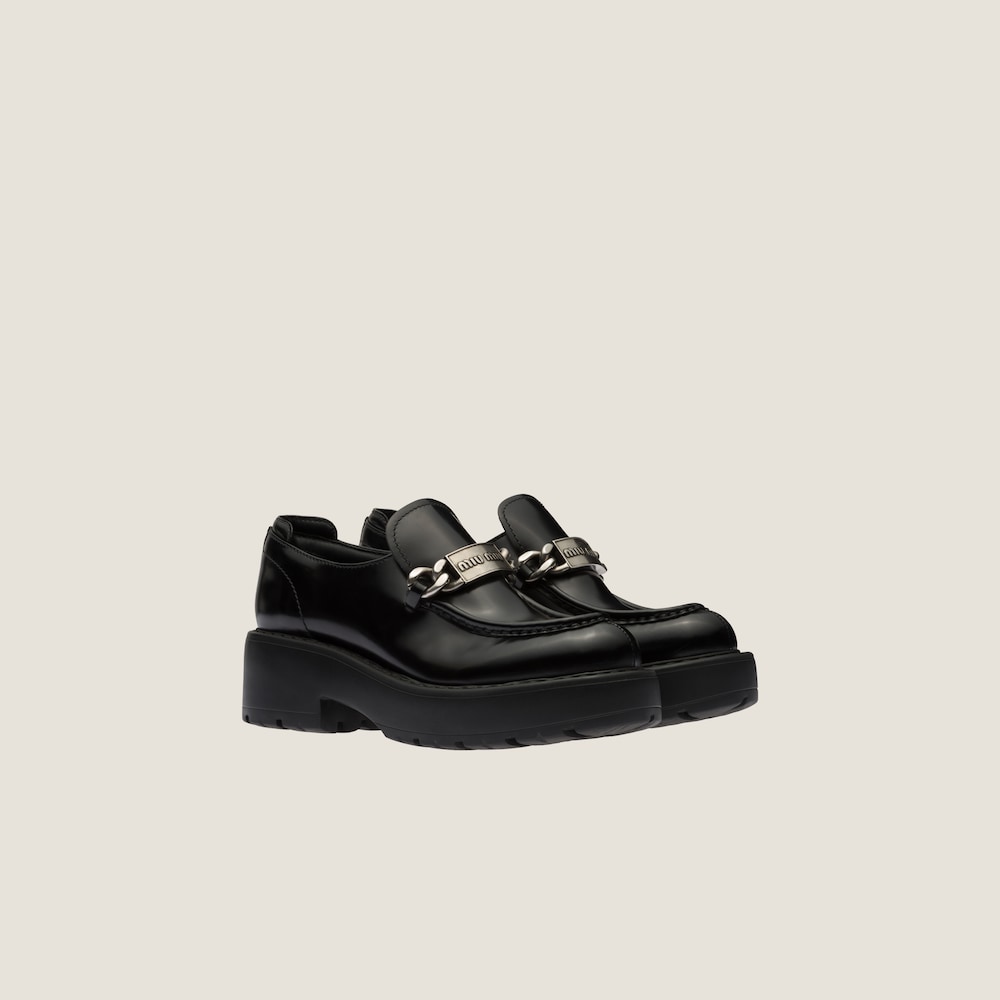 Chunky trainers
For those of you who like sporty looks, chunky trainers would be a good choice. So you can wear it with confidence even during long walks in winter. They also can enhance your appearance instantly. Of course, you can pair it with denim or wide pants, even you can wear a skirt or dress.
Mules
The last footwear for your winter preparation would be mules shoes. Sliding your feet into a comfy mule is a simple way to give a unique and fashionable way to your outfit. If you like a casual look, this pair of mules would be such a great decision. Flat or heeled mules are perfect for your winter outfits, pair it with any bottoms.
STEVE MADDEN KANDI CAMEL SUEDE