Plush slippers had been increasingly popular over the years. Back then, these adorable slippers were mostly reserved for children`s use only. Nowadays, these cute plush slippers are very much enjoyed by adults as well. Plush slippers come in a variety of designs in which most of them are cute animal characters. Here are some of the best and cutest plush slippers almost every girl would want to wear:
Pusheen Plush Slippers
Pusheen is a female cartoon cat and probably one of the most popular character most widely used stickers in Facebook, Instagram, and other social media platforms.
If you`re familiar with Pusheen, you`d probably want to see this cute face through your slippers too. Not only is the character cute, but having it on a pair of fluffy and plush slippers make it a great item to have!
These mouse plush slippers would probably scare the real mouse away! Be careful though because you might mistake it for a real one!
This pair of mouse plush slippers are a great pair to have because it covers the back and top of your feet which will keep your feet warm and cozy.
3. Plush Bear Warm Home Slipper for Women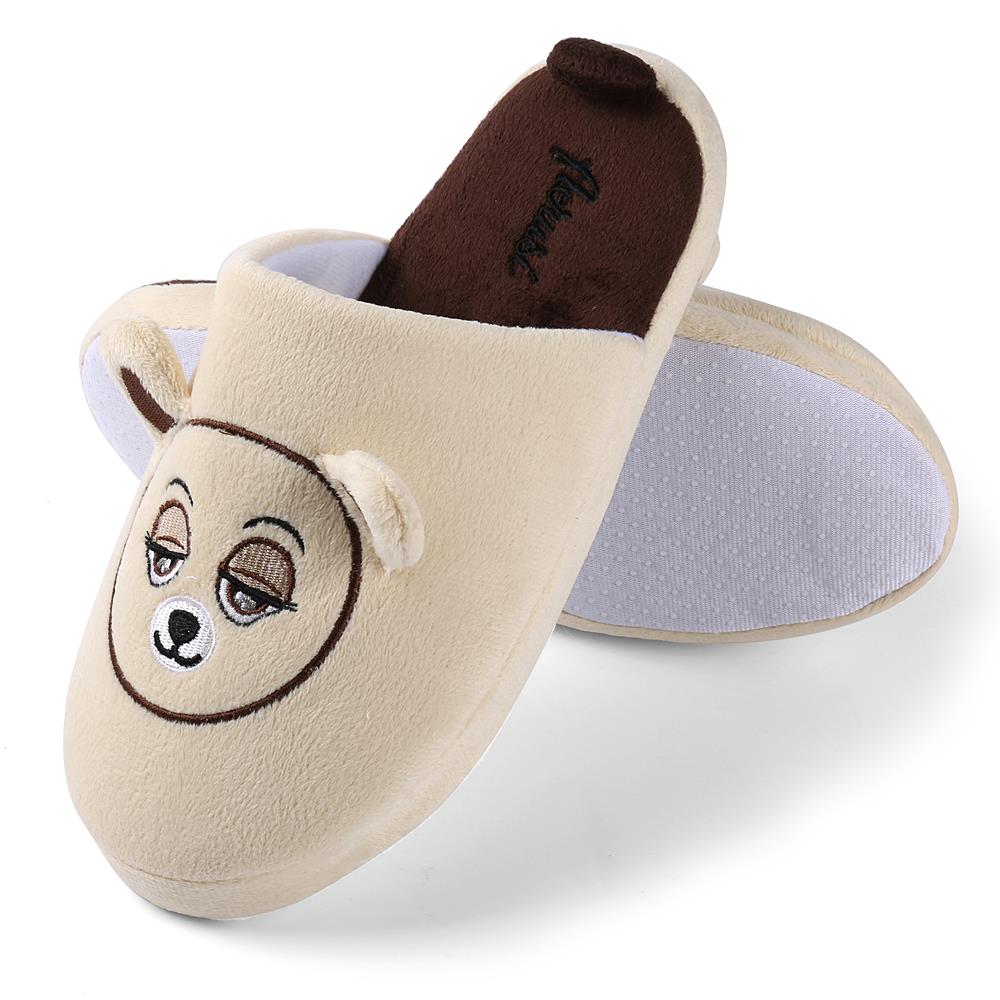 If you`re into simply yet adorable designs, a plush bear slipper is probably best for you! This pair features a sleepy bear with adorable little ears hanging out and with its tail at the back creating a little lump. You can definitely have this pair to accompany you at night during bed time.
4. Faux-Fur Booties Slippers
This pair of plush faux-fur booties slippers is your best friend for winter! This pair of slippers will definitely keep you warm and cozy inside your home. Even if you have heater, we can`t say no to an added heat warmer! This pair covers the entire feet assuring you that you won`t have cold feet.
5. Plush Shimmer Slippers
Just look at those designs! These plush shimmer slippers has snowflake-like designs which would be perfect for the upcoming winter season. This pair of slippers is absolutely beautiful and can be best worn with matching silk pajamas.
6. Slingback Slippers
Do you want a pair of plush slippers you can also wear outside? Just check out these slingback slippers which has a plush and fur design perfect for cold season. You can wear this outside if you`d like especially for a quick errand or emergency at night. This has such a unique and pretty design which you`ll surely love!
These plush slippers are definitely lovely to keep you warm and cozy this season. Not only are they beautifully designed, they`re also so cute. They will definitely brighten up your day especially with the cute and character designs at the same time these will give an adorable twist to your daily wear inside the house.