A brand-new handbag is a perfect accessory to flaunt your "I'm ready for spring" attitude. Handbags are so much more than simply something to drape over your shoulder; they can serve a variety of other purposes. They have the potential to transform your style from haphazard and untidy to put-together and considered, depending on how you choose to incorporate them into your ensemble. To add insult to injury, purses are available in a dizzying array of forms, dimensions, hues, and materials, making it possible to track down the handbag that is most suited to every season or aesthetic preference.
The bag trends that are emerging for this spring are some of the most intriguing we have seen thus far. The most popular handbags for the next season demonstrate the power of the bag in a variety of forms, ranging from office-appropriate briefcases to dramatic, almost absurdly huge totes. In this article, we are going to take a more in-depth look at some of the most popular trends that are currently going on this spring of 2023.
"In a world full of trends, I want to remain a classic."
– Says Iman
Gargantuan Is the Greatest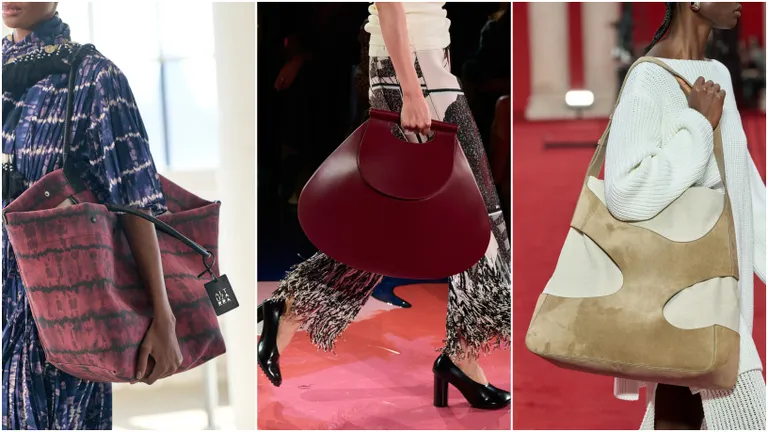 Why buy one bag when you can purchase two? This season, gargantuan-sized bags are having a moment. On the runways, Altuzarra and Ferragamo unveiled exaggerated totes in canvas and suede, while Bottega Veneta scaled up top-handle bags into swollen teardrops. According to fashion consultant Charla Layne, this trend indicates a collective hunger for adventure. "As global limitations are declining and people's desire to travel is on the rise, they're booking trips and bringing along stylish accessories that serve both form and function," she says.
Seeing Silver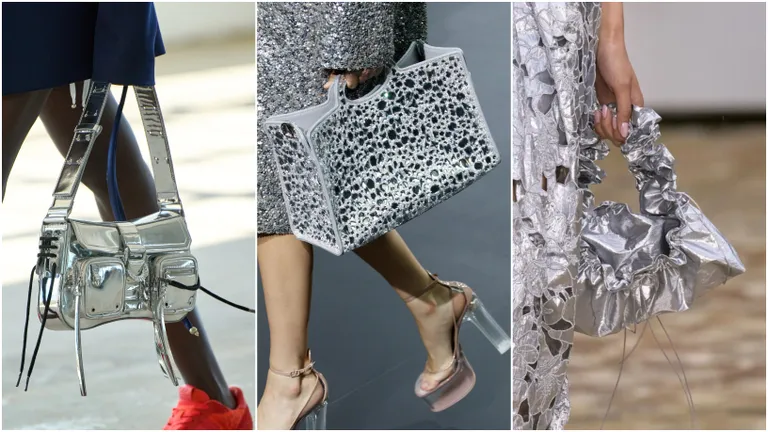 While black and brown are classic colors, this spring, we've seen silver stealing the spotlight. Designers like Cecilie Bahnsen and Valentino made use of reflective components in their bag collections by featuring heavily bejeweled totes, scrunchy shoulder bags with a metallic sheen, and envelope clutches that are done up in a burnished finish. Whether you're attending an outdoor event, going out for the evening, or just want to switch up your everyday look, a silver bag will be a surefire way to add some sparkle.
Who's Hungry?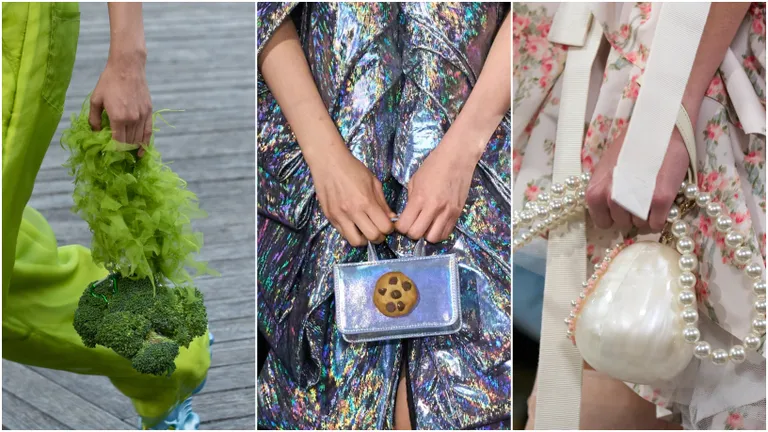 Enhancing fashion's recent penchant for surrealism, food-inspired handbags are having a moment right now. According to Layne, these snack-inspired novelty items offer wearers an opportunity "to have fun, express yourself, and feel a little bit of joy." Preeminent designers such as Puppets and Puppet and Collina Strada are introducing handbags in the form of cookies, popcorn, and even broccoli. Whether you're looking to add some pizzazz to your office wardrobe or an instant conversation starter at a party, these quirky bags will do the trick.
Office Bound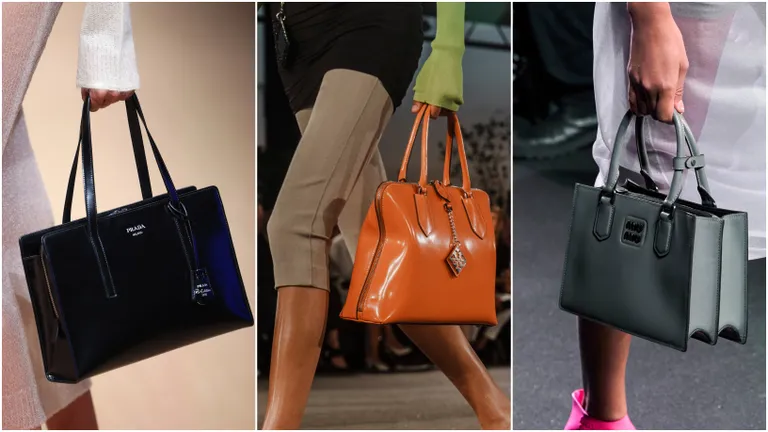 You all know the old adage: "Dress for the job you want." But what about the bag? This spring, designers are doing their part to ensure that we all look professional from head to toe. Most notably, Prada, Tory Burch, and Miu Miu are leading the charge with their sleek, structured work bags. According to Layne, this pattern is likely here to stay: "We expect to see even more office-ready styles on the Fall/Winter 2023 runways."
Clutch It Close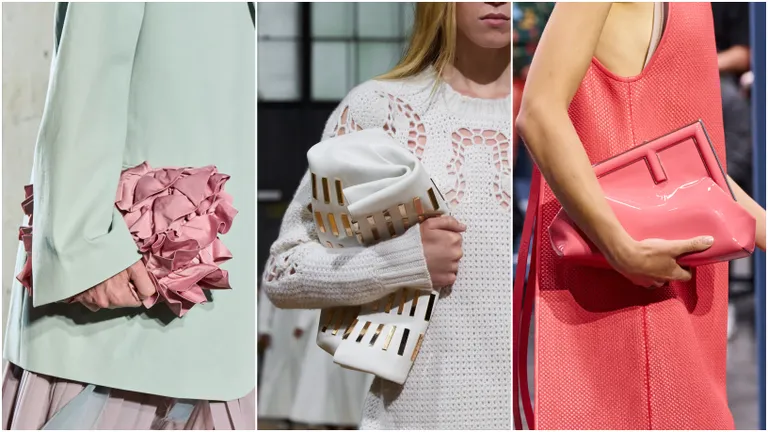 Trendsetters and followers alike are embracing clutches to the max this season. And why not? Carrying a tiny, precious bag is the epitome of chic sophistication. As you begin to tuck away your heavy winter parka and fluffy puffer coat for the spring season, it's time to find yourself a new fashion companion; enter plushy, cuddly clutches! From Gabriela Hearst's soft leather design or Fendi's cloud-like look to Dries Van Noten's throw pillow style with its frills and ruffles – there is something out there that will be sure to become your sartorial best friend.
So, regardless of your style or aesthetic preference, there is a perfect bag for you this spring. Whether you're looking for the perfect office-appropriate briefcase or an eye-catching food-inspired handbag – there is something out there to fit every occasion and mood. With all these choices, it's safe to say that fashionistas everywhere will be embracing these trends and making them their own. So, this spring season, let your bag speak for you – loud and clear!