Shopping a new collection for a new season is always difficult for women. The fabric, colors, styles, sizes, and a lot more concerns just drive out at that time. As it is a time for cozy autumn the best fabric that is suitable for this season is Chiffon. There are amazing chiffon shirts available in the market with different prints, styles, colors, and sizes. These chiffon blouses/shirts give a classic look and comfortable to wear.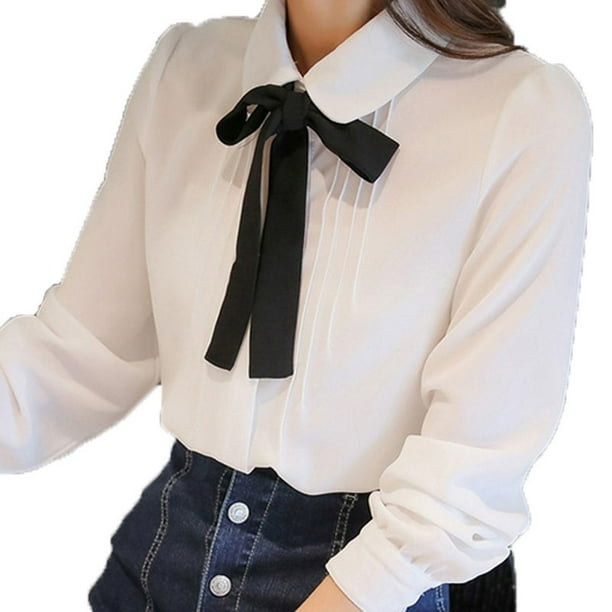 Embellish your look by wearing chiffon shirts. It is perfect wear that gives elegant look. You can wear any style in chiffon dresses like
1. Floral Print Shirt:
Floral prints are hard to ignore. Chiffon material and floral print blends well and gives a subtle, unique, and extravagant look to an outfit. Every girl should owe a floral chiffon shirt in her closet.
2. High Neck frill Shirt:
A high neck in chiffon fabric gives a classic look. Style it with a pair of jeans or a skirt and slay your look wherever you go.
3. Classic Boho Styles:
Boho style always gives a versatile look. When this style comes in chiffon fabric it looks amazing and the look it gives is on another level. If you are the one who is always curious about styles and new experiments then this article is a must-buy for you.
4. Collar Shirts:
Want to feel confident in your attire? Collar Shirts are the best and comfortable to feel confident. It gives your bossy, as well as a style icon, feel at the same time. So be a boss lady with a mixture of classy chic.
All these styles in chiffon fabric give an amazing, unique, and versatile look to every woman. You can choose any style according to your taste, color, size, and preferences. Add these chiffon dresses in your wardrobe and make your wardrobe more stylish, cool, and smarter than before. Whether it's a day out, coffee/movie date, casual office meeting, or any other corporate event you can wear these styles accordingly. It will enhance your personality and overall look. Amaze everyone with your versatile yet subtle look.