There is no denying the fact that sneakers are some of the coolest shoes that you can wear if you love casuals. A lot of you might think that it is tough to combine sneakers with all sorts of clothes, especially short skirts, but that is not true. You can combine skirts with sneakers in a very fashionable way. How? That is exactly what we are going to show you in this article. You can have a look at some of the few celebs that created a magnificent look by combining sneakers with skirts. If you too want to look in the same way, then here are some of the tips.
Matching the crop top and skirts with sneakers is something that you really should try. Have a look at the bright orange color combination that brings on the sexy vibe while enhancing the visual appeal. The sneakers will make it stand out even more. You can also opt for a burgundy-colored cross body for complementing the overall fit.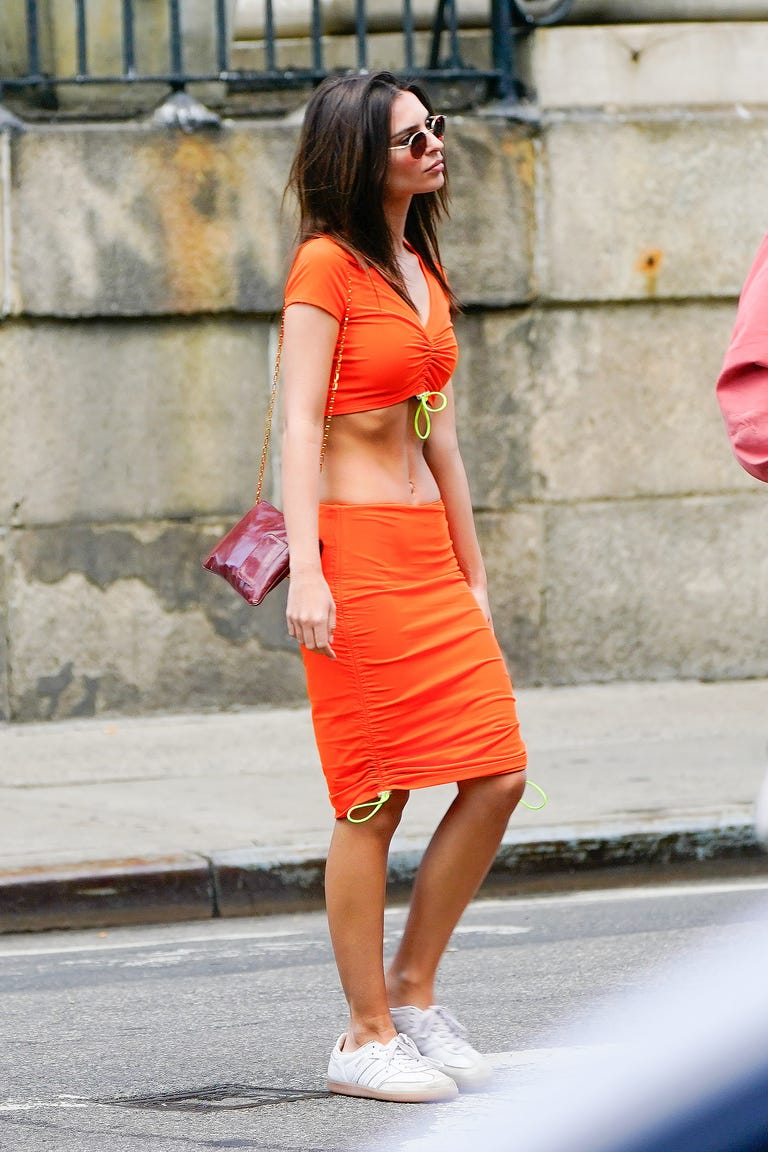 Go for the monochrome! If you are in doubt about what to wear for the combination of skirts and sneaker, then you can choose to have a single shade throughout the body. The three piece set comes with an aesthetic look and the pink hue will make it look super flirty. You can keep the accessories to minimal. Add some retro cat-eye shades.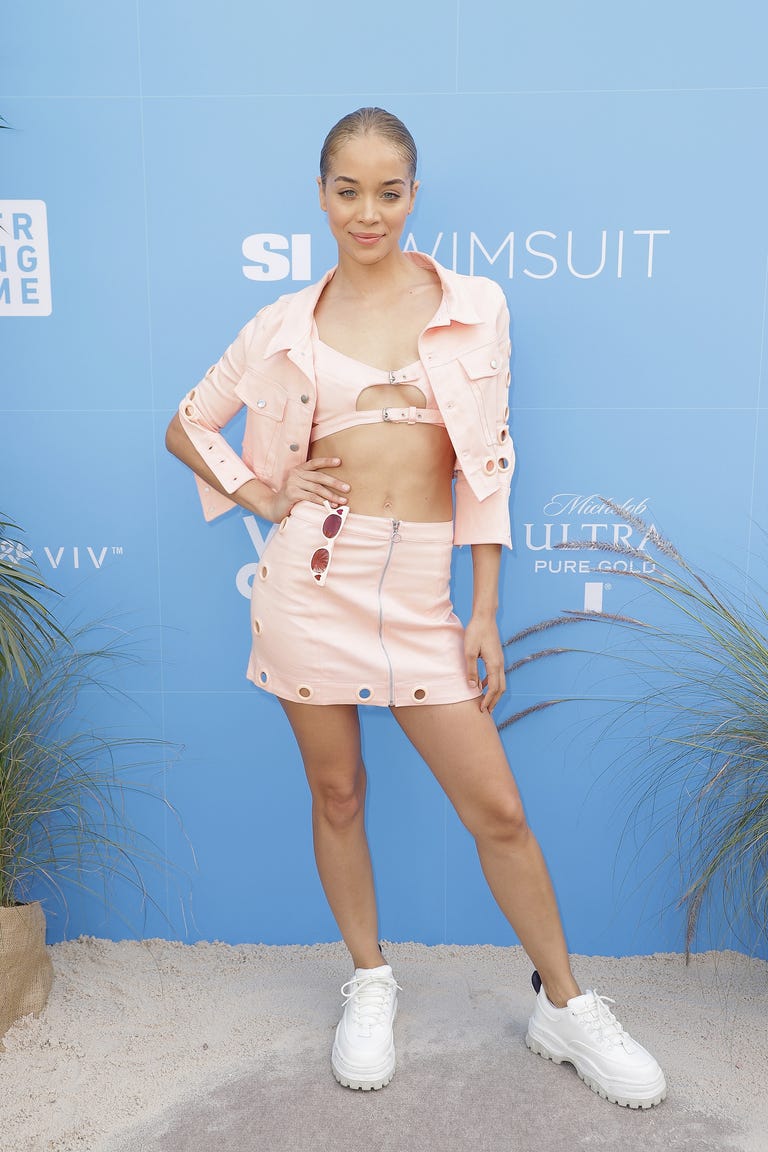 The next option that you can try is choosing sneakers with a cutout maxi. This is ideal for dinner plans with a twist. Wear the sneaker with a knit maxi that will feature the knotted fabric in the middle and two side cutout. The overall outfit is pretty much casual but it is not that subtle skin show. The leg-slit takes it up a bit notch.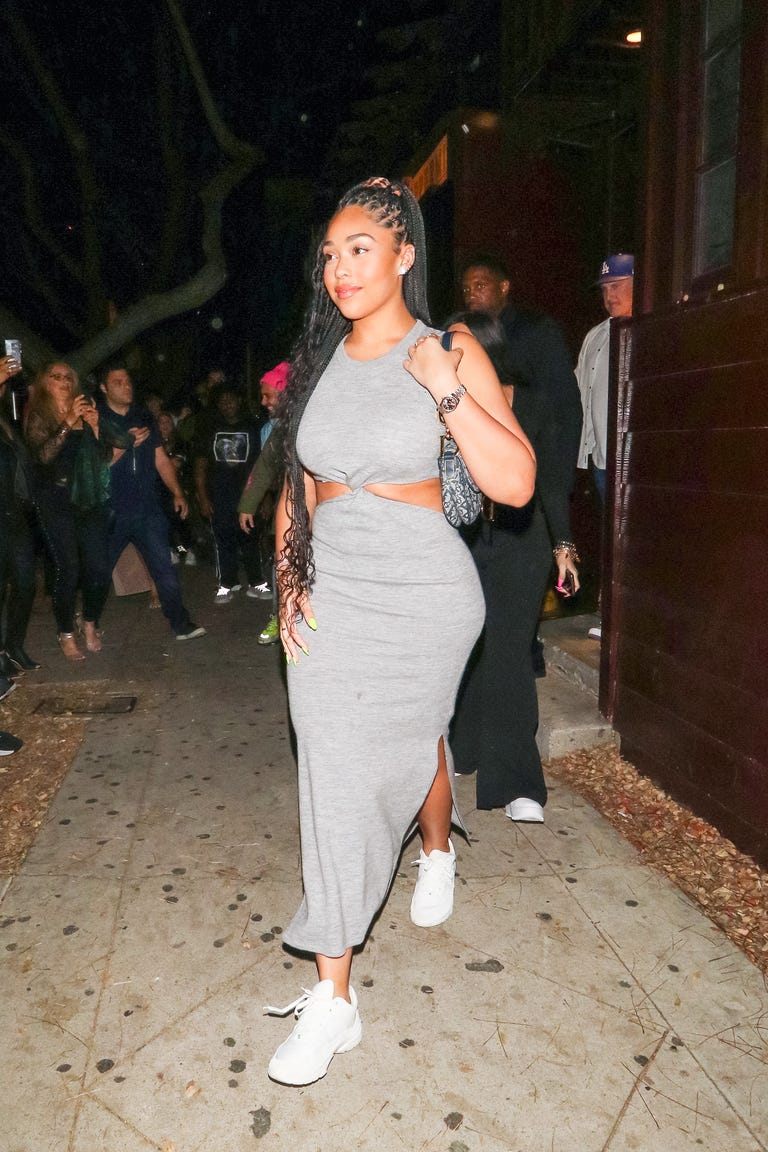 The fourth option is choosing a multi-colored silk. This one is a vibrant street style taken up from Sydney Fashion week that will serve up an unexpected combo of silk and sneakers. The retro sneakers, socks, and belt bag will offer a sporty touch to the sleek outfit.
Final option is choosing the sneakers with bold florals. This is a classic summer outfit. You can choose the floral dress with white kicks. Look how Hailey Baldwin transforms this strappy dress into a dress to run errands. You can add the low-top Stan Smiths along with the delicate gold necklaces. That's it; you are going to look amazing.