Fashion
Did you buy the spring popular suit + skirt?
Now that the spring season has come up already, it is time to alter the fashion statement as well. You cannot wear the thick long jeans or baggy jackets now and not every workplace will allow you to wear casuals. Now if you love to mix and match things up in your workplace then this article is just the right one for you. We have brought you the collection of the best spring popular suit and skirt that will not only allow you to change the style statement but also ensure optimal comfort. These suit and skirt combination will make a lot of heads turn at office premises. Have a look!
The first one on this list is the Karl Lagerfeld short tweed blazer and pencil skirt. It comes in a unique color combination. You are going to look chic yet classy and it matches with the tweed button blazer accompanied with a knee-length skirt. You will be able to select specific articles depending on your preference.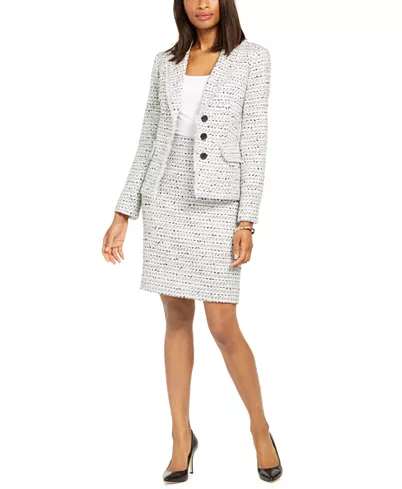 The next option in the list is the Le Suit that comes with pleated-hem skirt suit. You can wear it together or mix and match it with the favourite pieces. The Le Suit is perfectly suitable for multiple occasions. There are zippers that allow access to pockets of the customized blazer. Also, there are white pleats that bring the life to the hem of the sleek pencil skirt. The material is made up of polyester and it can be dry cleaned.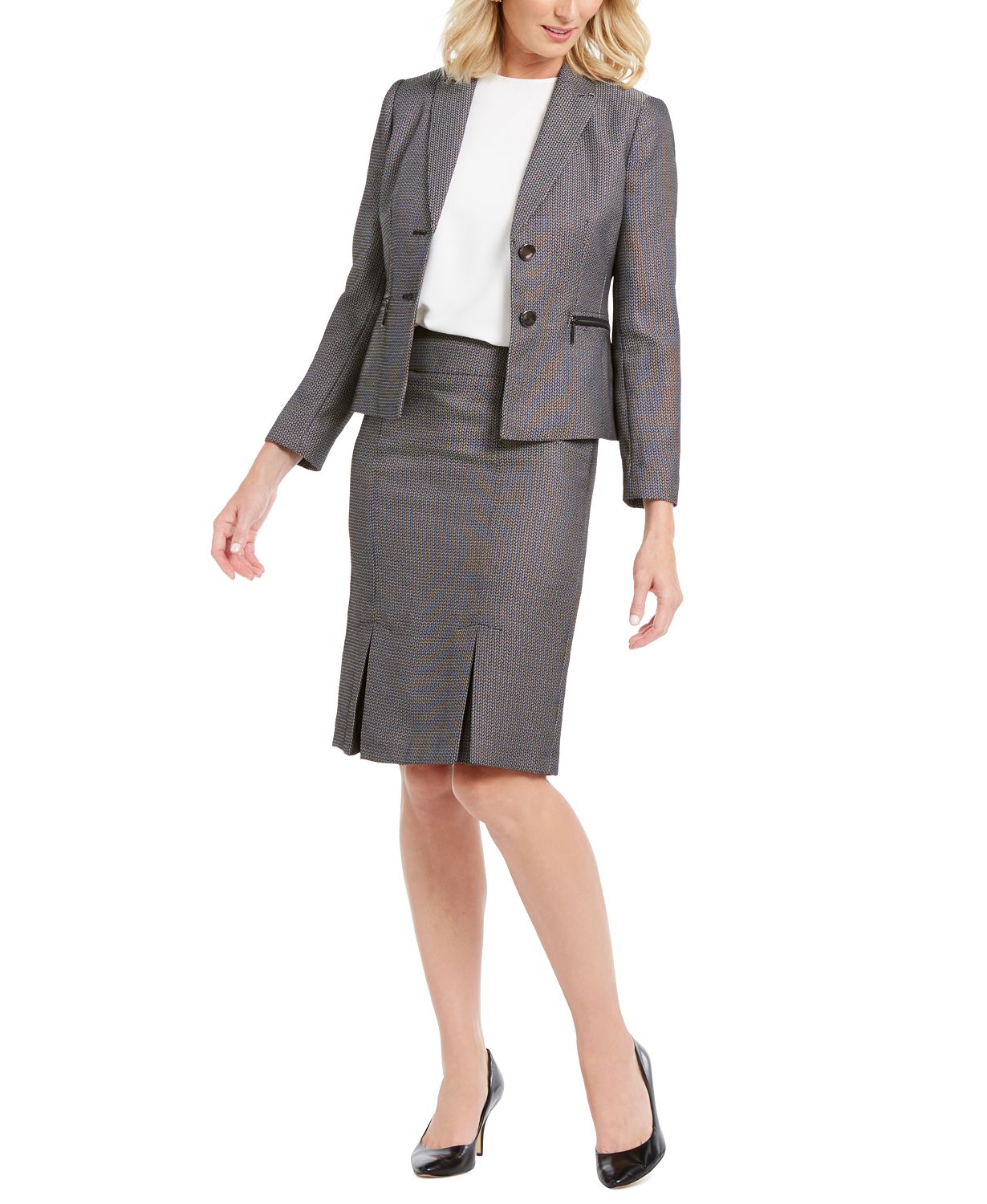 In our suit and skirt collection, the third one on the list is the Tahari ASL topper Jacket & Pencil skirt. This is two fashionable and professional piece fused together to create the best skirt and suit look. You can also call it as the perfect topper jacket and pencil skirt ensemble. You can select specific article for details according to your preference.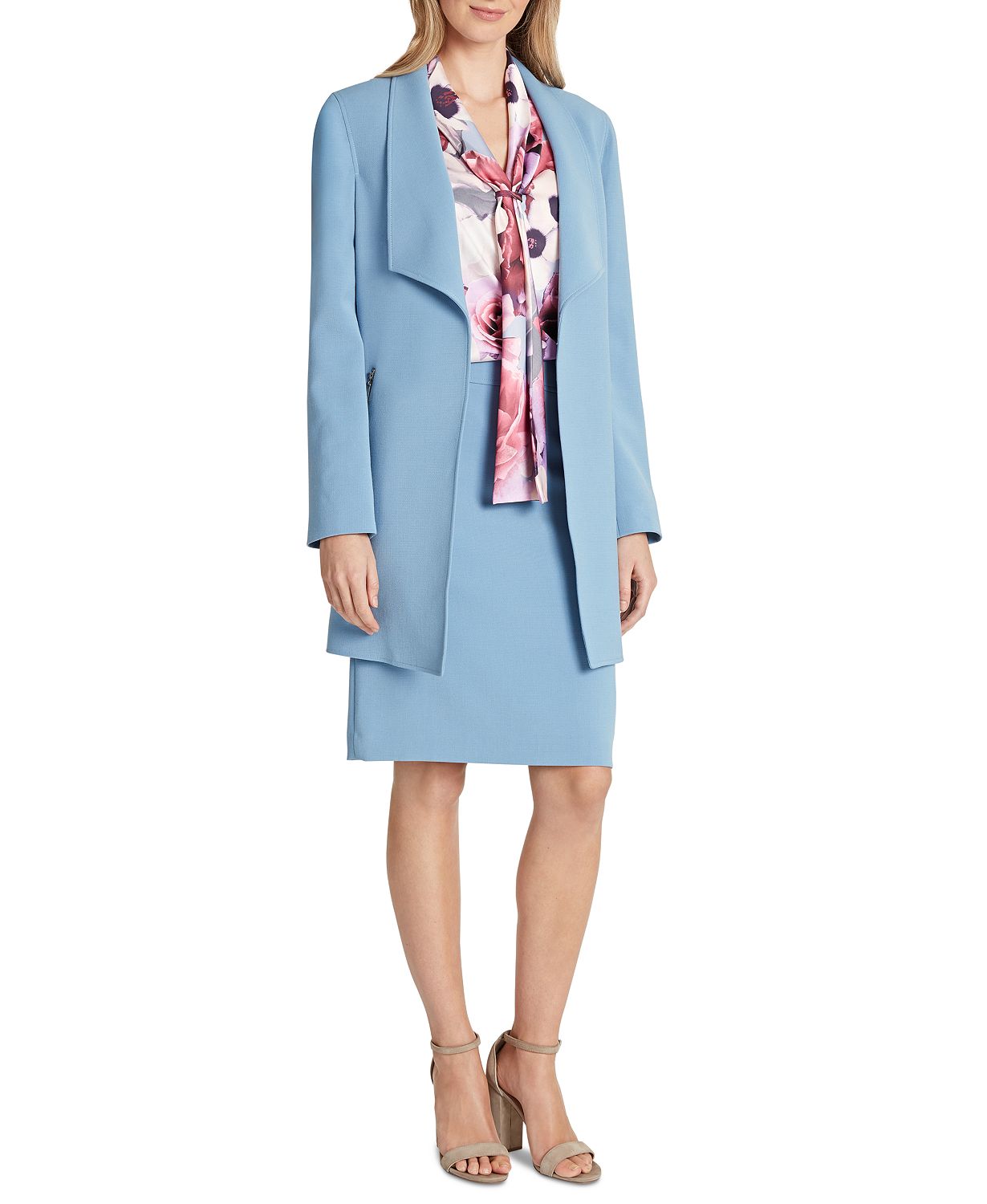 Another unique skirt and suit combination is the Ombre jacquard jacket and slim skirt. This is a basic silhouette that comes with a twist. It is patterned Ombre skirt and suit by Kasper and it is the ideal choice to make a statement at the workplace. There is a shell button at the center front and jewels at the neckline. It is made of polyester and lining.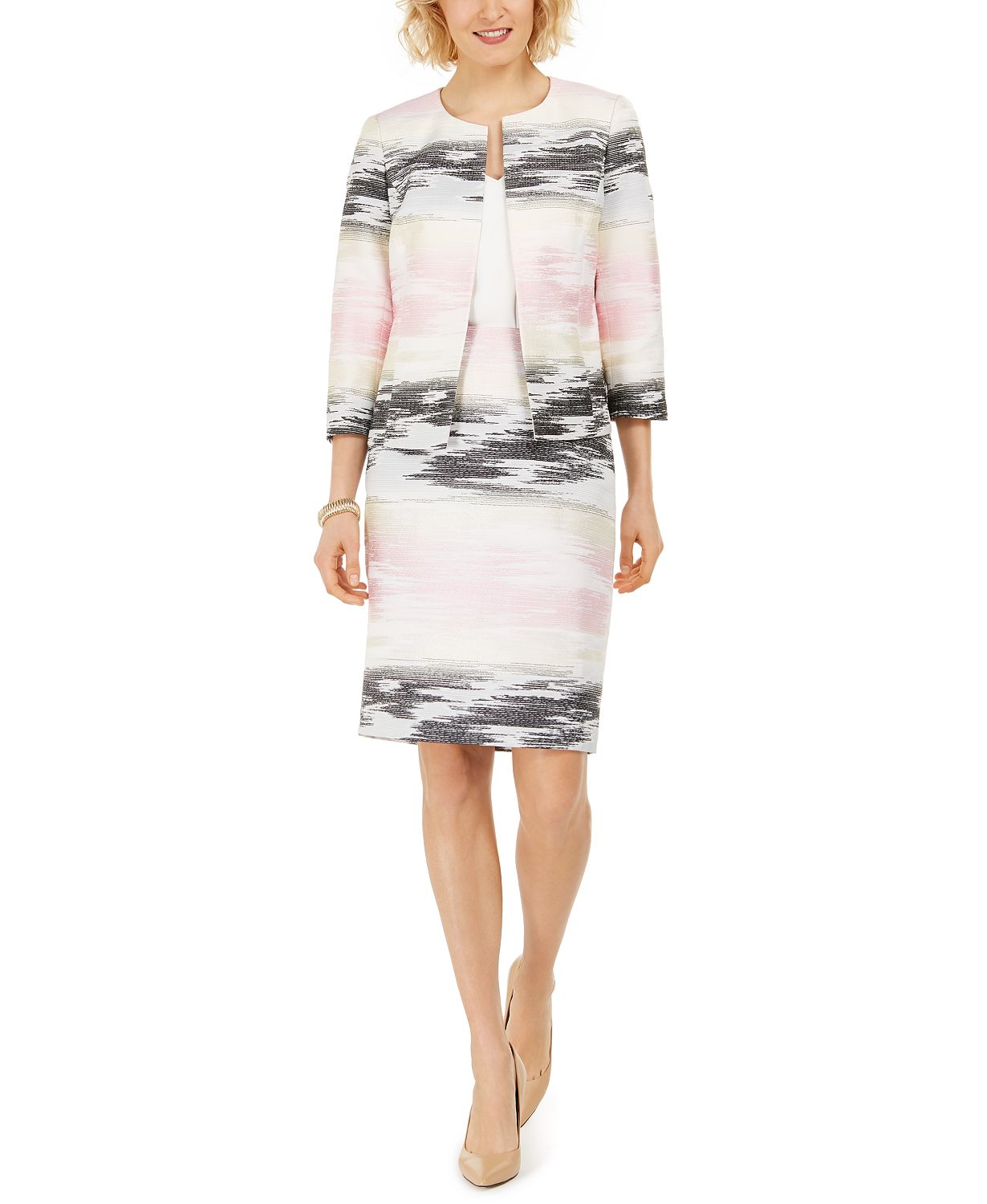 The final one on the list is the Plus Sized floral jacquard Peter-Pan topper Jacket & Floral Jacquard Skirt. To ensure a luxurious feeling, this is just the best suit and skirt option. It comes with a collared jacket and a matching skirt both in floral and jacquard.