There is no doubt about the fact that all of us want to look beautiful. Whatever the occasion is, we just want to look our finest. But sometimes it gets difficult to choose the right dress for the occasion, especially during the summer months. The reason is, during the summer seasons, it becomes a tedious job to get a dress that feels comfortable in the scorching sun and at the same time, look beautiful. Yes it is true that a dress is all about wearing! It is important where you are going to wear it and how you feel about it. If these two things are sorted, then any dress is good to go. With the summer seasons coming up, we are going to share the best summer outfits from ASOS. Not only they are comfortable, but they are chic enough to impress.
The first option that we are going to share with you is to layer the dress with denims. Layering is the go to hack for reusing all the previous dresses and new dresses as well. You can opt for a long skirt and a crop top and then layer it with a shirt for protecting it from tanning the arms.
The next option is the midi dress in tropical floral print. It comes in V-neck and short sleeves with a floral design. There is a button front and tie sides. It has regular fit and you can select the size of your choice while buying.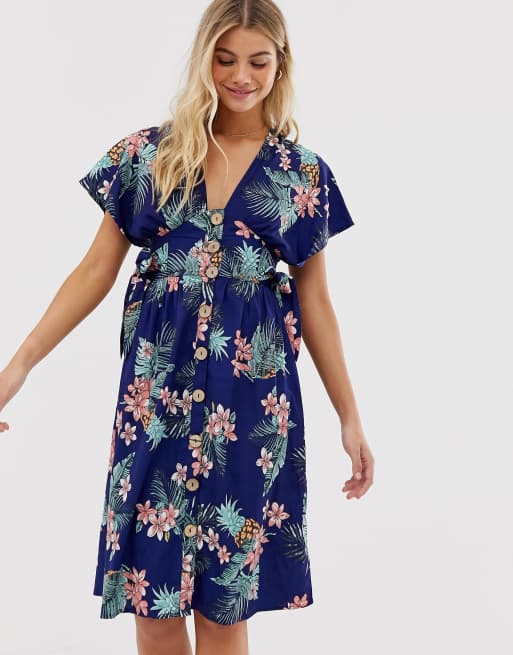 The next one on our list is the button front sweetheart mini dress in yellow. This is one of the best dresses to wear both in day or night. It comes with a sweetheart neck with short sleeves. There is a button front and it is a regular fit.
The fourth one on the list is the exclusive melody midi dress that comes with a cinched waist. It has got a scoop neck and it makes this dress as one of the best and most preferred dress for summer seasons. There are options to tie details to shoulders. It comes with a shirred-stretch waist. It is exclusive to ASOS.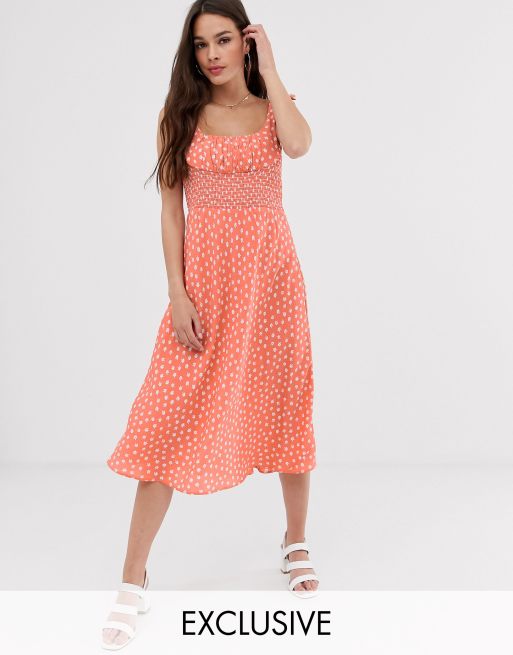 The final one on our list is the petite pleated smock mini dress that comes in a daisy print. It comes in V-neck and you will have the ruffles to the waist section of the body. This one is a pleated skirt and is available in regular fits. But you can choose according to your size as well.