Fashion
It's so sweet to buy a candy-colored bag!
When it comes to choosing the fashion accessories, the handbags are something that no one can miss out on. The handbags add to the overall visual appeal of any individual and if the handbag comes in specific candy colours then it is nothing less than a treat to watch. The best part of the candy colored handbags is, you can mix and match them with multiple apparels. One of the most important aspects of fashion is, you will be able to express your love in different ways and that is where the love for candy colored bags comes in. Spring is just the perfect season bringing out different accessories in multiple colours these include neon pink, pastel yellow, orange, mint green and beyond.
The first one on the list is the Balenciaga Red Mini City Scarf bag. This bag is a universal favourite one because of multiple reasons. Firstly the color is extremely appealing. Then comes the design, it is so aesthetically pleasing that you can flaunt glamour by carrying this bag. It not only looks impeccable, but it is also useful for daily work purposes.
The next option on this list is the Loewe Puzzle small leather shoulder bag. Even though it comes in different colours, the best option is to choose the blue colour. Because of its stylish looks and utilitarianism, it became one of the most-preferred handbags in recent times. Also, it has got the functionality required to conduct daily work.
The third one is the Jacquemus La Ceinture Bello Pouch. Whether you are looking for mini bags or shoulder bags for carrying day to day utilities, this one comes in handy. The unique pink shade makes it a really great accessory to combine with white or yellow colored apparels. The best part is, it is small in size to fit in your palm.
Next up is the Suzy Lizard-effect leather bag. All you need to do is have a glance at the color of this bag and we are pretty sure that you will fall in love with this bag. The Staud's double bag comes in your new favourite color, the pistachio green. It is one of the best handbags to carry for daily use.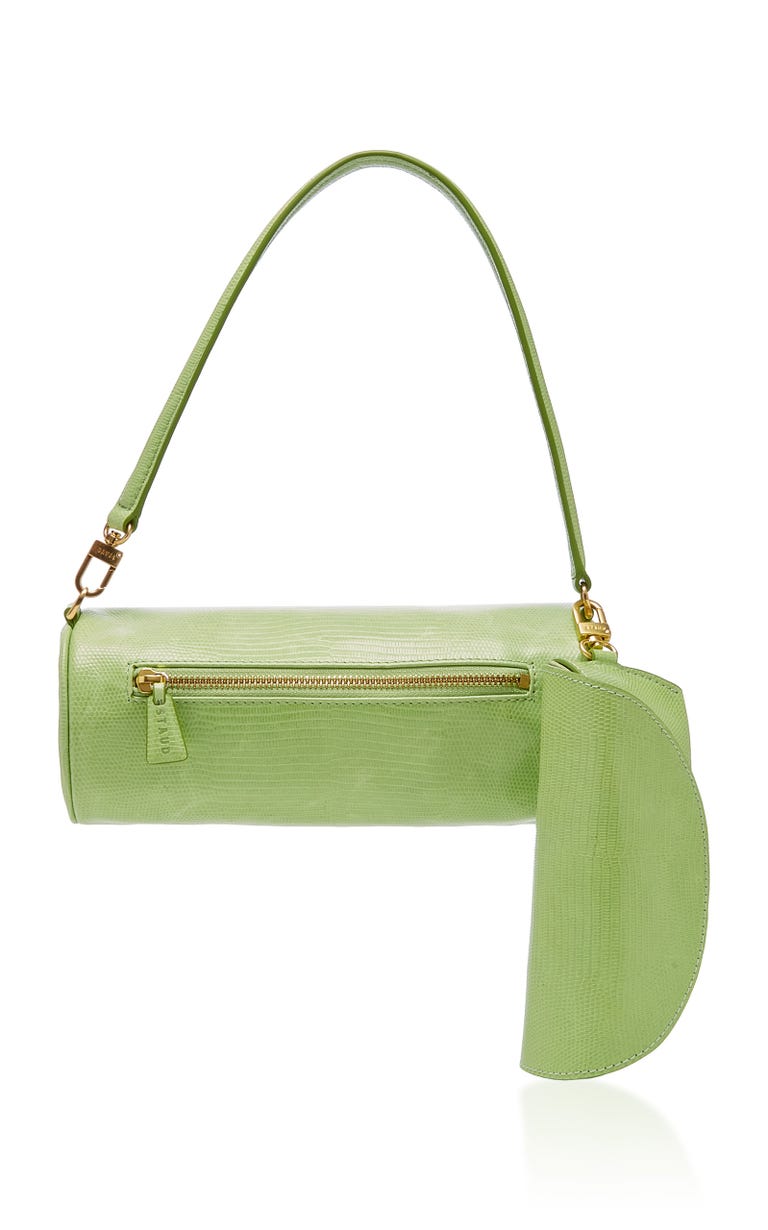 The final one is the Oversize Lambskin leather tote bag. Speaking of candy colored bags; this one seems to be an ideal fit for the category. This lovely tote bag is useful for multiple purposes, starting from office work to daily other utilitarian work as well.