Our nails are yet another area, which allows us to express our personality and emphasize our style. Winter manicure style usually drastically varies from spring/summer and even fall styles. In winter we tend to opt for darker, coll colors, abstract geometrical designs, though holidays are a cheerful exception from this manicure rule. To match your winter nails, you'll need some fresh outfit ideas. Ahead you'll find a few fun options that will go with your winter manicure style.
WInter 2021 promises to be cold, so you'll need a long, maxi dress to keep yourself cozy. Cool, emerald shade, which consists of deep blue and green tones, is a fantastically versatile color. It can be coupled with dark blue, green shades of your nails. But, also, can go well with purple and even red colors.
Turn your boring black manicure on short nails into something more impressive by wearing a two-colored sweater. One of the colors, of course, should match your nails. Or maybe, you went for a similar cheetah or leopard print on your nails? Then this sweater is going to become an excellent company for your winter nail look.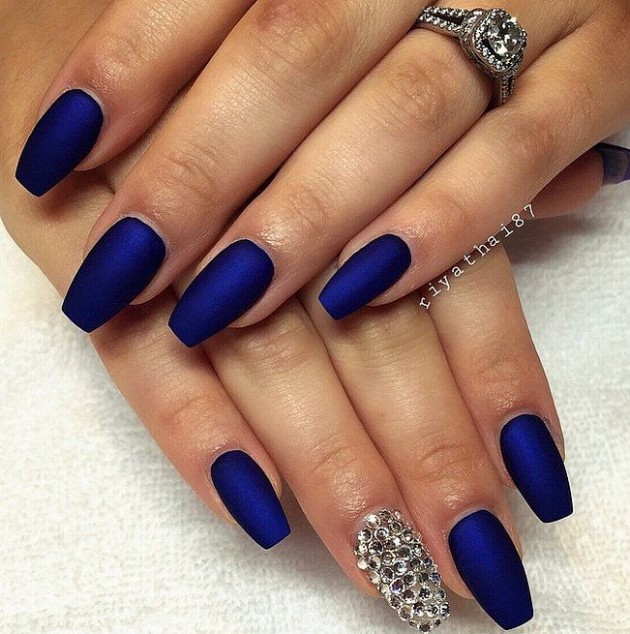 Bold and elegant, the royal shade of blue is probably the most popular winter color. Fashionistas wear it on their nails and toes and love matching their manicure and pedicures with the eyeshadow colors and even lipstick. Go for a royal blue, midi cardigan, which is going to accentuate your freshly manicured nails.
Skin-matching nude outfit is a great variant if you went too far and extravagant with your nail art. Picked neon pink for your nails? Nude will calm it down, making it more appropriate for every day? Colored your nails with glitter nail polish? A long, nude dress will make your look less daring, yet stylish and ready to party.
More beauty tips you can find at babydollchemise.com
Dark red is one of the warmest and temperament winter colors. It can be worn on your nails all week long to the office or can be applied during the weekend for hot date night. On days, when you wear burgundy red as your winter style manicure, throw on a casual striped sweater, that features a triad of casual colors: red, white, and nude.