Do you recall Barbie's enchanted world, where pink ruled supreme and fantasies came true? What if you could incorporate that whimsical charm into your regular wardrobe? You're in for a treat, then! Even while donning all pink might seem difficult, with the appropriate advice and tactics, you can pull off the Barbie-inspired look while still expressing your own distinctive sense of fashion. Prepare to embrace the pink power and design playful yet wearable ensembles for your daily trips. Here is your guide to channeling your inner Barbie in a chic and spectacular way, from casual outings to work and beyond.
1. Choose the Right Pink Shades
Selecting the appropriate pink hues is the first step in perfecting the Barbie-inspired appearance. Pink colors in all shades, from delicate pastels to vivid pinks, abound in Barbie's world. Choose hues that go with your sense of style and suit your skin tone. To add depth, experiment with blending pale pink with bubblegum pink and even fuchsia hints.
Advice If you have a warm skin tone, warmer pink hues like coral and salmon may look very attractive on you. Cooler skin tones can be worn in pink and mauve, as well as other cool hues.
NOT LIKE OTHER GIRLS MIDI DRESS BUBBLEGUM PINK
2. Combine Textures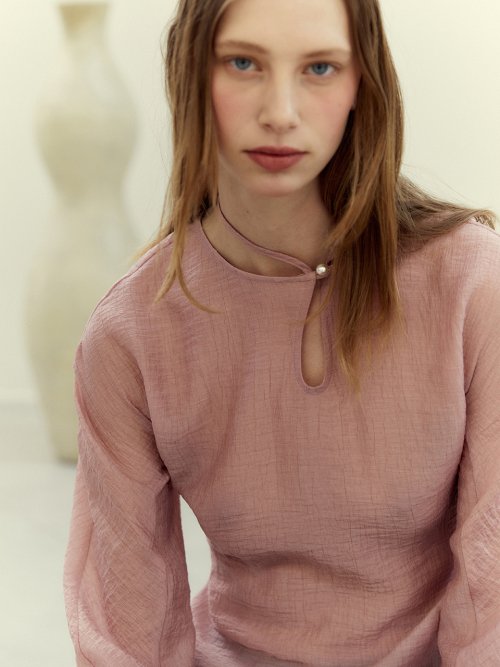 Play with different materials to give your all-pink ensemble depth and refinement. Combine textured materials like knit or velvet with silk or other smooth fabrics. Your attire can seem aesthetically fascinating and avoid looking overly boring by combining different textures.
Tip For a balanced and fascinating appearance that works for both day and night, pair a silky pink blouse with a textured knit skirt.
3. Choose Pink Pieces That are Versatile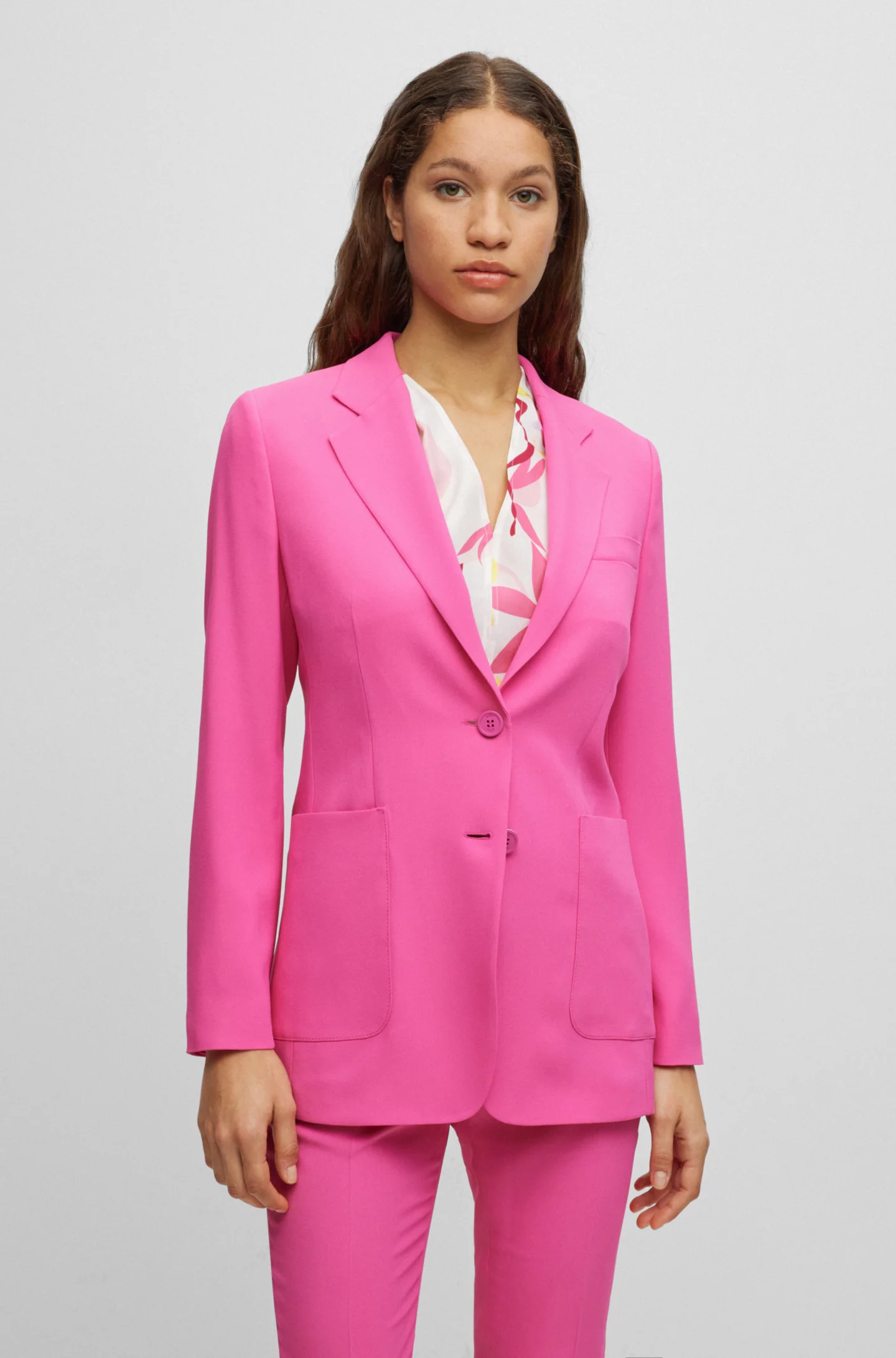 Choose pink apparel items that are adaptable and simple to combine into various looks. You can use core pieces like a pink jacket, a midi dress, or a pair of high-waisted jeans to mix and match with other items in your collection.
Advice A pink blazer can be dressed up for the office with tailored pants and heels or worn down with jeans and sneakers for a more laid-back appearance.
SLIM-FIT LONG-LENGTH JACKET IN MATTE FABRIC
4. Balance Neutrals
Even if we want an all-pink design, it's important to include neutrals to achieve a pleasing balance. White, beige, and gray are neutral colors that can help balance the pink while still letting it stand out.
To keep the Barbie-inspired look, wear a pink skirt with a white shirt and pink accessories like a striking necklace or a handbag.
5. Wear Matching Accessories
The secret to keeping your all-pink ensemble from seeming too overwhelming is variety. To add depth and visual intrigue to your outfit, choose a variety of pink hues.
For a stylish and cohesive look, combine a light pink blouse with a slightly darker pink skirt. For more Barbie shine, add a belt in a contrasting hue, such as gold. The gold belt will accentuate your waist, giving you a cinched body just like Barbie`s. At the same time, it will give your entire look sparkle and edge.
Womens Gold Belt For Dresses – Real Leather 1 Inch
6. Combine Pink Patterns
Don't be afraid to include pink prints and patterns in your outfit. Pink stripes, polka dots, or even floral motifs can give your ensemble a whimsical edge.
Barbie is known for being pretty, fun, and creative. Hence, don`t limit yourself to basic pink shirts, and explore a variety of patterns that will make you look youthful.
Advice For a daytime function, a pink flower print dress with a light striped design can be a pretty option. To draw attention to the print, wear it with pink sandals and simple jewelry.
SASSAFRAS
Women Grey & Pink Polka Dots Print Puff Sleeve Crop Top
7. Add Pink Accents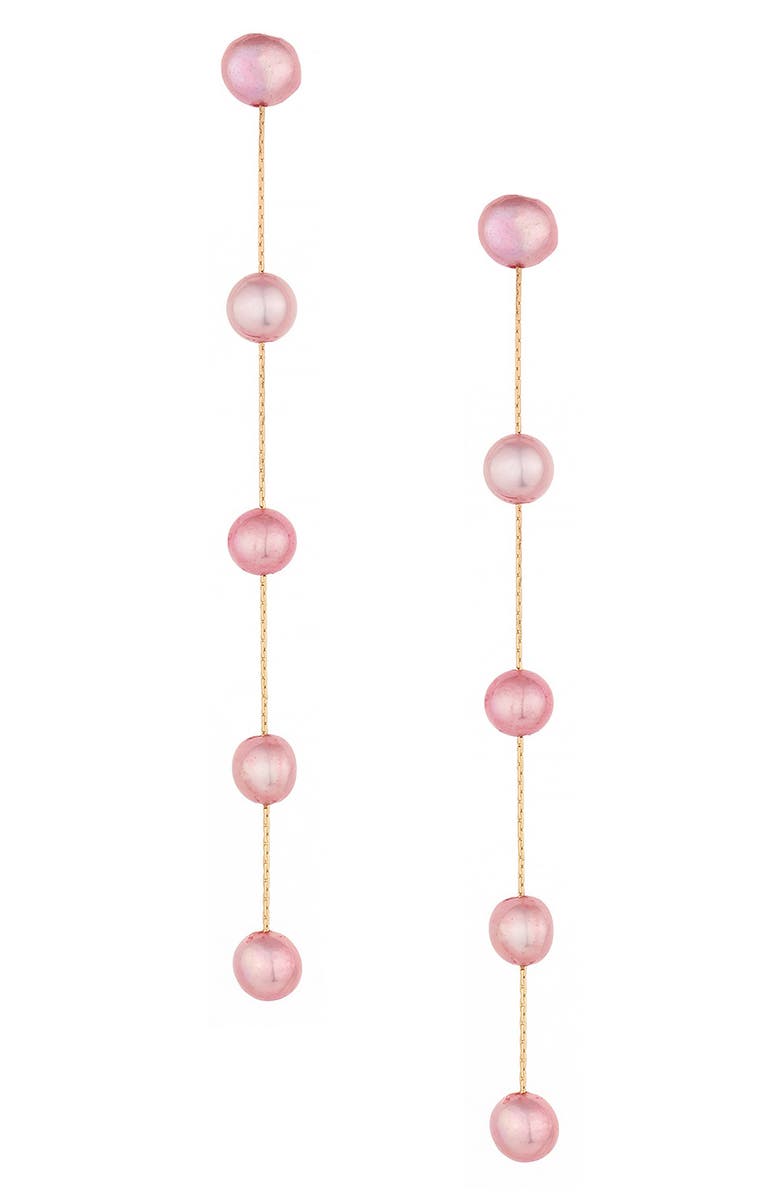 Your secret weapon for completing your Barbie-inspired style is accessorizing. To coordinate the overall look, choose pink shoes, scarves, jewelry, bags, and other accessories.
Advice A pink statement necklace, pink earrings, and pink accessories can bring a splash of Barbie enchantment to a neutral outfit.
Dripping Freshwater Pearl Linear Drop Earrings
8. Layer for Depth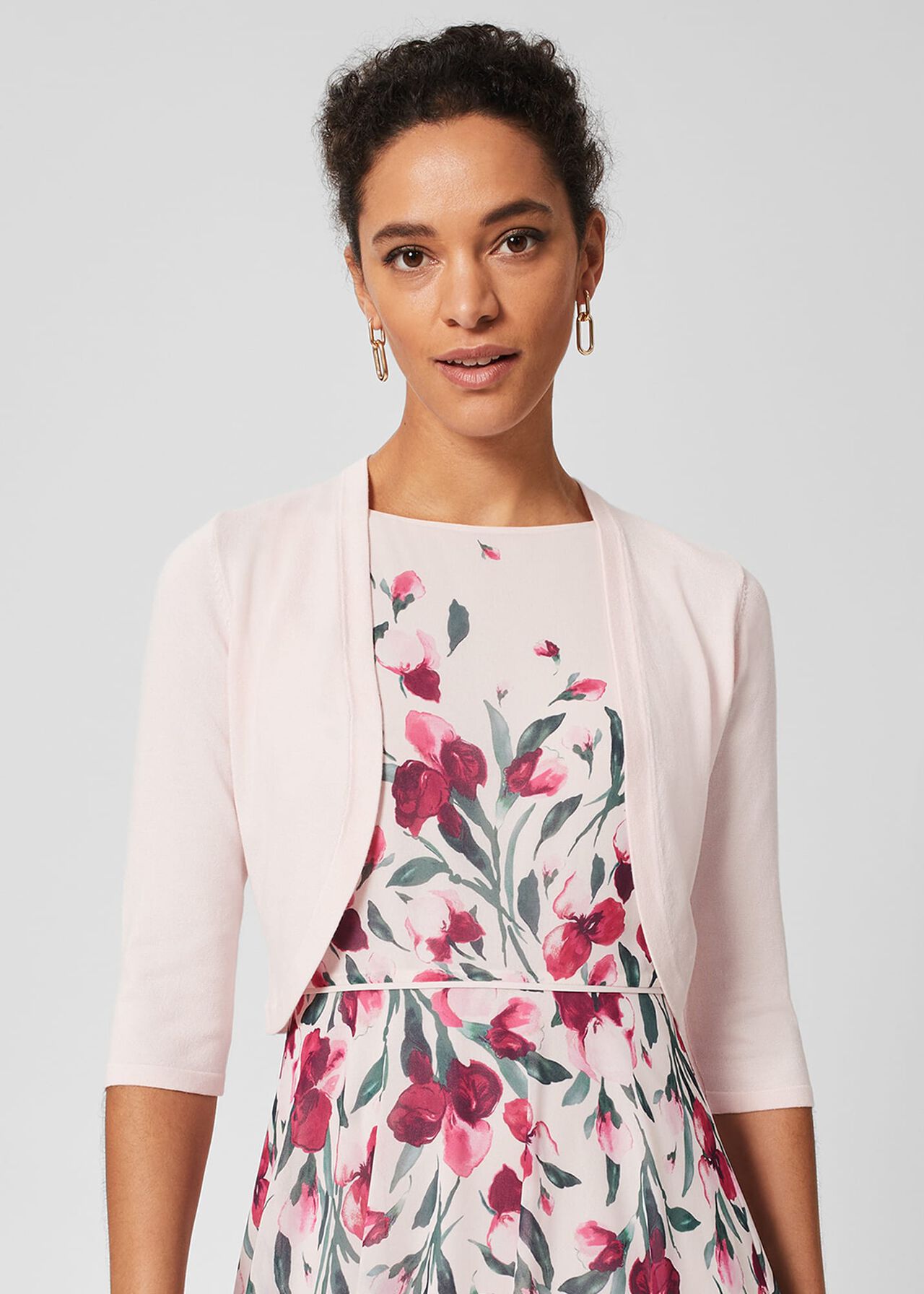 Layering is a great way to give an all-pink ensemble depth and dimension. Cardigans, coats, or even lightweight scarves can be used to add layers.
Advice Wear pink slacks and a pink cardigan layered over a pink blouse. To define your waist and give yourself a finished appearance, add a neutral belt.
9. Consider Makeup and Nail Color
Consider extending the pink theme to your makeup and nail polish to fully embrace the Barbie vibe. Choose pink-toned cosmetics and play around with pink-colored blush and lipstick. For a coordinated look, you can also select a pink nail color that goes with your outfit.
Advice To complete your Barbie-inspired beauty look, use rosy pink lipstick and delicate pink eyeshadow. Pick a nail polish color that goes with or enhances your attire.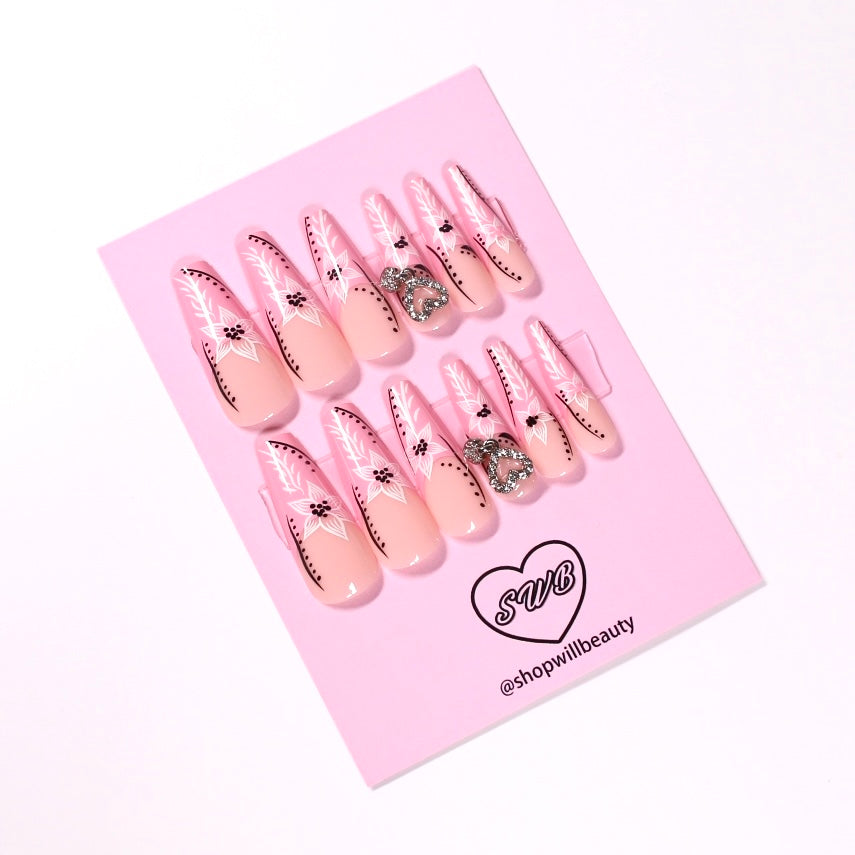 PINK BANDANA COFFIN PRESS ON NAILS
To ensure that you always have picture perfect face and nails, consider a make-up look that`s closest to your normal make-up but add some glitter and pink for a dash of Barbie inspiration, you can also get soft gel nails to ensure that you have Barbie nails all the time without cracks and chips.
A great idea to inject your wardrobe with joy and femininity is to channel your inner Barbie by wearing an all-pink outfit. You may build outfits that are stylish and useful for everyday wear by choosing the proper pink hues, combining textures, and adding adaptable elements. To capture the Barbie charm, don't forget to experiment with various hues, combine patterns, and accessorize with pink accents. You can simply express the essence of Barbie in a way that is contemporary, fashionable, and totally you with a little imagination and a lot of confidence. So go ahead, embrace the power of pink, and let the enchanted world of Barbie-inspired design show through in your wardrobe!