When it comes to fashion, sometimes less is more. Dressing simply doesn't mean you can't make a statement with your outfit. With the right combination of pieces, you can look bold and fashionable while keeping things minimal.
Looking bold is all about exuding confidence and taking risks with your fashion choices.it's possible to look bold and stylish with simple clothes. In fact, sometimes dressing simply can make an even stronger statement than wearing complicated or trendy pieces.
Looking bold with simple clothes is all about finding ways to make a statement with what you have. Here are a few tips to help you achieve a bold look with simple clothes:
Here are some of the ways to look bold and stylish with simple clothes
By choosing bold colors:
Select clothing in bold, bright colors that will stand out. Reds, oranges, yellows, and neon shades are all great options. If you prefer a more subdued look, try pairing a bright-colored item with neutral-colored pieces. Choosing bold colors can make us look bold in several ways:
They catch the eye: Bold colors are attention-grabbing and can catch the eye, making us stand out in a crowd.
They convey confidence: Wearing bold colors can convey confidence and self-assuredness, as it takes a certain level of boldness to wear them.
They can be mood-boosting: Wearing bold colors can have a positive effect on our mood and can make us feel more energized and confident.
They add interest to simple outfits: Wearing bold colors can add interest to an otherwise simple outfit, making it more visually appealing and dynamic.
They can complement our skin tone: Choosing bold colors that complement our skin tone can make us look brighter, more vibrant, and more youthful.
By adding important accessories to our everyday outfits.
Adding bold accessories such as statement jewelry, a chunky belt, or a scarf can make a big impact. Choose accessories that stand out and complement your outfit.
Accessories are a great way to add a bold touch to any outfit. Here are some tips to help you add accessories and look bold:
Wearing jewelry: Large, bold pieces of jewelry like chunky necklaces or oversized earrings can make a statement and add a touch of boldness to an outfit. Consider wearing a statement piece with a simple outfit to make it pop.
Bold belts: A bold belt can add structure and interest to an outfit, especially if you wear it with a simple dress or blouse. Try a wide belt in a bright color or a unique pattern.
Colorful scarves: Scarves are versatile accessories that can be worn in many ways. Consider wearing a bright, colorful scarf with a neutral outfit to add a pop of color and boldness.
Hats: Hats are a great way to add a touch of personality to an outfit. Try a bold-colored or patterned hat to add some interest to a simple outfit.
We should Opt for bold shoes:
A pair of bold shoes, like bright-colored sneakers or heels, can make a big impact on your outfit. They are a great way to add some personality to your look.
 By Wearing simple yet well-fitted clothes:
 Clothes that fit well and are well-tailored can make a simple outfit look bold. Try wearing a fitted blouse or a pair of slim-fit pants to enhance your figure. Well-fitted clothes can make us look bold in several ways:
They highlight our body's best features: When our clothes fit well, they accentuate our body's best features, making us feel more confident and comfortable in our own skin. This, in turn, can make us look bolder and more self-assured.
They make us feel comfortable: When we wear clothes that fit well, we feel comfortable and at ease in our clothing. This comfort can help us feel more confident and relaxed, which can give us the boldness to take on the day.
They convey a sense of professionalism: Well-fitted clothes can create a professional and polished appearance, which can help us look more confident and bold in the workplace.
By Playing with patterns and textures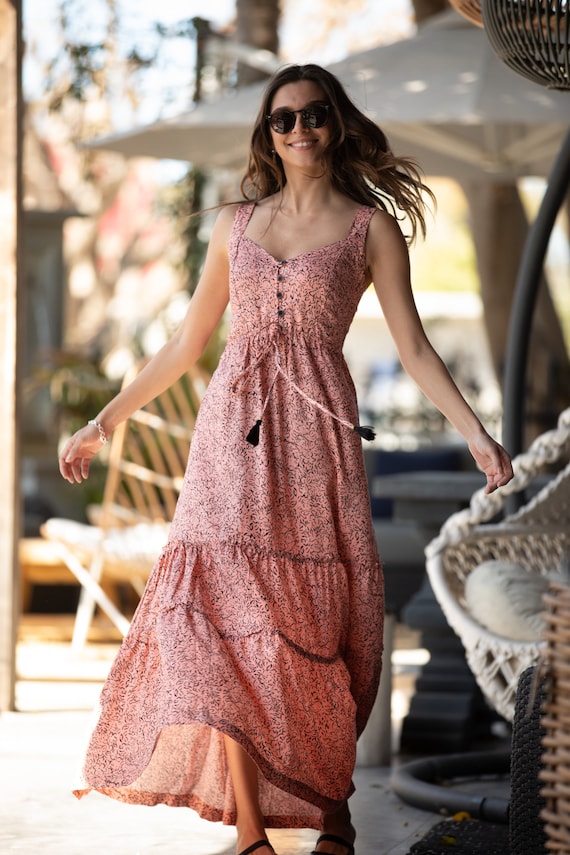 When you're wearing simple clothes, incorporating different textures can add depth and interest to your outfit. Pair a soft cotton tee with a leather skirt, or mix a silk blouse with denim jeans.
Mixing and matching patterns is a great way to create a bold look with simple clothes. Try pairing a striped shirt with a plaid skirt or a polka-dot top with a floral skirt.
Conclusion
Remember that confidence is key to looking bold. Whatever you choose to wear, wear it with confidence and you'll look and feel great.
In conclusion, dressing simply doesn't have to mean sacrificing style. By focusing on fit, texture, color, accessories, and statement pieces, you can create a bold and fashionable outfit that's anything but boring. Remember, fashion is all about expressing yourself, so don't be afraid to experiment and have fun with your outfits!