A bag is like a woman's weapon. It has everything she needs to battle with the world. Hence, a structured bag, which is one of the bag trends this season, is an accessory that you should invest in for a picture-perfect outfit. Perfect for a woman's daily necessities, here are the best everyday structured bags you should check out:
Ruched Hobo Bag
This purse is so cute because even though it`s small, you can definitely put in a lot of things, especially your essentials like your phone keys, wallet, a small drink, and a lot of other things.
Charming Crossbody Bag
This bag is very similar to the Chanel flap. However, this radial crossbody bag has dangling charms that are quite similar to best friends` charm bracelets.
It has a very youthful design which is why you can wear this to your school, on a shopping trip, or to a brunch because of its cute and preppy look. You can also customize the charms to something more personal.
Radial
Faux Leather Mini Purse
Tiny bags are super trendy right now, not only because they're absolutely adorable but because they look classy. They look like clutches but with handles. A well-structured mini purse can store your beauty necessities like a mini mirror, lipstick, and mascara. Believe it or not, it can store more items such as your car keys, card holder, and other small knickknacks.
Basketwoven Faux Leather Crossbody Bag
Burgundy Sculptural Bag
This fashionable burgundy bag features a unique shape that makes it look sophisticated. It is wonderful to wear with a little black dress or a little white dress for a summer look. Wearing it with casual outfits can also upgrade your outfit easily.
This classic piece is an investment that you would surely get a lot of use for! It has a rich burgundy color that`s complementary to sparkly party dresses for a glamorous look.
Poppy Chain Handle Sculptural Bag – Burgundy
Topshop Structured Chain Strap Shoulder Bag
Topshop has some of the most classically gorgeous bags like this structured shoulder bag. It features interlocking round chains with black and gold hardware for a stunning design. The bag may seem small but it's spacious enough to store bigger items such as your wallet, pens, and phone without looking bulky.
You can wear this bag to the office, or to formal dinner dates. It has a thin black strap and a slightly sloping down form This is a good design because even if your bag gets quite heavy, it won't look like it because of the V-like design.
Faux Leather Structured Chain Strap Shoulder Bag
Padded Cassette
Do you want something simple but classically beautiful? This structured mini purse has boxed cushions that look adorable! The compact size is perfect for a casual bunch or shopping trip. It features a relatively medium-sized strap and a minimalistic design. Its one-color style makes it sophisticated, and perfect for business casual outfits.
It goes well with neutrals especially white, black, and gray for a soft monochromatic look. This purse is an absolute stunner!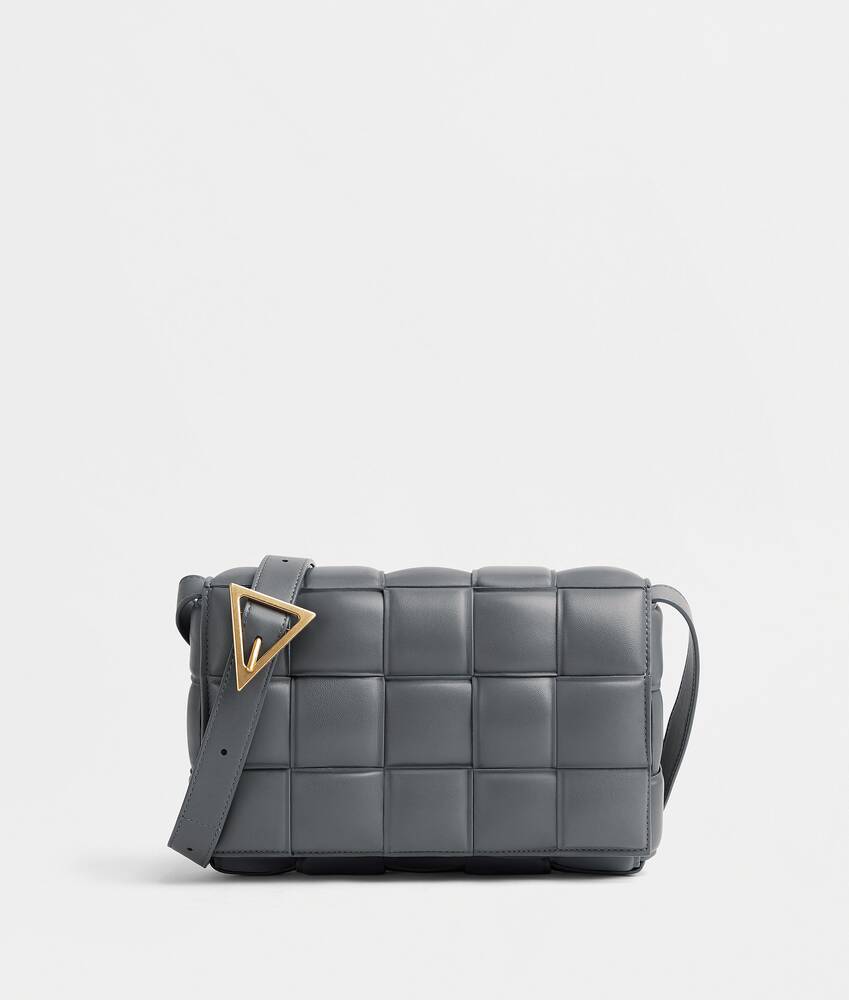 Floral And Feminine
Bring color and inspiration to your daily outfit by investing in a gorgeous floral purse with a flat base. It had both shoulder straps and handles for you to be able to easily carry it. It's quite spacious inside so you can even put your mini iPad or your journal.
This purse is definitely for the fashionistas, and girl boss ladies who need to have a structured bag that won`t easily flop to the ground, and will hold their things nicely.
Hydrangea Monogram Domed Zip Satchel
These purses are a classic on their own. Be a trendsetter with unique structured shapes and styles. They're easy to match with any clothing due to their mostly minimalistic designs. Some may be smaller or bigger than others, but all of them are made to hold your daily life's most important knickknacks.