There's no single definition of a relaxing beach day. Whether you are going on a beach date or just taking out your new surfboard to enjoy the waves, it's essential to wear that Instagram-worthy beach outfit. A beach outfit can be a cute floral swimsuit or breezy dress paired with playful accessories.
Beach outfits that are a bit dressy are ideal for concerts, cocktail parties, or beach dates. You can opt for a casual beach outfit when you just want to sit by the shore and enjoy the beauty of the waves. However, if you want to walk down the boardwalk wearing a colorful and cute beach outfit, we have got you covered.
The Boho Vibes
A flowy Bohemian beach dress can add some pizzazz to your look and match the color palette of the surrounding. Opt for some beaded bracelets, strappy sandals, and shell jewelry to complete the look.
Opt for a bright bohemian one-piece or a floral embroidered coverup to pair your bikini and give off boho vibes at the beach.
The Citrus Beach Palette
A citrusy bright color palette complements the summer vibes and creates the perfect beach look. You can opt for solid monokinis or a printed, citrusy two-piece to give off a fresh look. Add some matching bracelets, bandanas, and sandals to rock your beach outfit.
These are undeniably comfortable and look good under cover-ups. You can also layer your bikini with shorts or wrap skirts to avoid tan lines while sunbathing.
The Breezy Vacation Dress
If your idea of a perfect beach day is sitting with your friends at any picturesque bar and having a cold beverage, opt for a breezy dress. This vacation-ready fresh outfit will blend with the beach color palette and make you look effortlessly classy.
Add some comfortable sandals and create a beach-wave hair look to complete this playful beach look.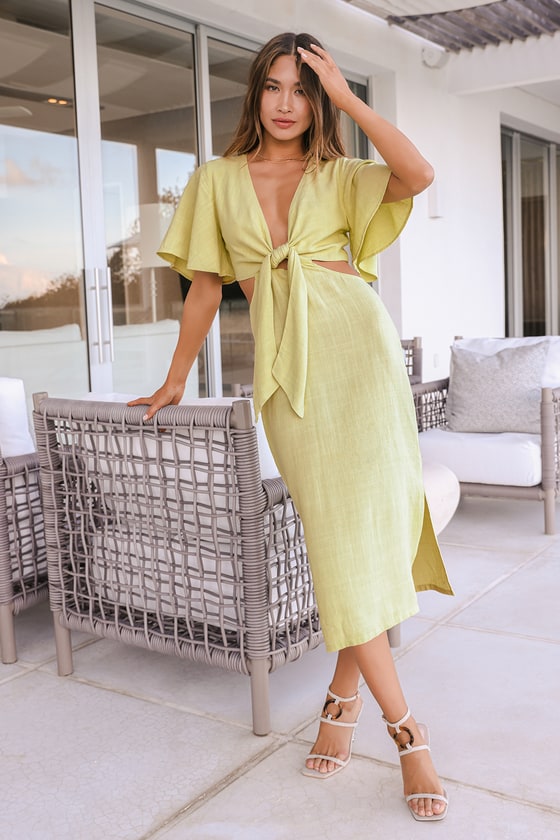 The Perfect Maxi Cover-Up
Wondering what to wear on your beach day out besides the regular bikini? Wear a bright cover-up to show off your cute bikini while having a bit of coverage to feel comfortable.
Beach cover-ups are stylish and sexy beach outfit options if you want to dress up more. Hang by your hotel lounge or just walk around the beach wearing this breezy beach cover-up. We recommend opting for a bright solid colored bikini inside to create a more fresh and colorful look.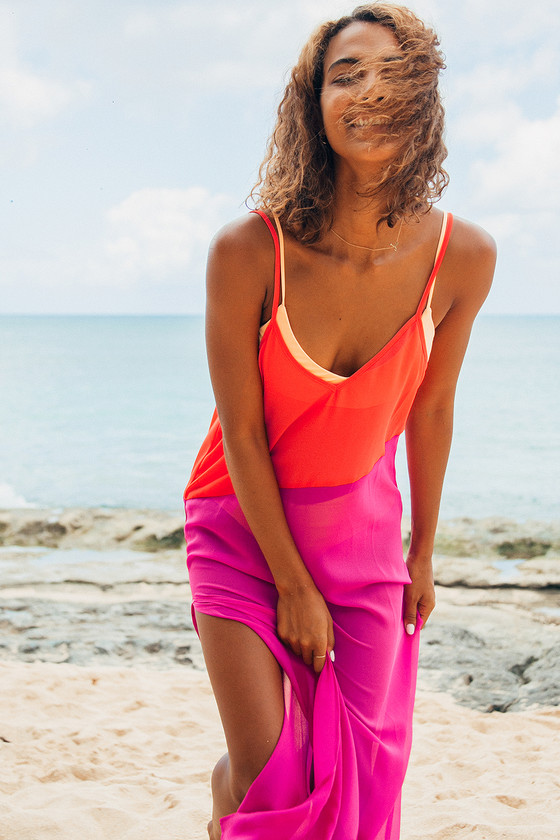 Rocking in a Cocktail Dress
If you are going to attend a beach party or a wedding, it's essential to pack a cocktail dress in your luggage. If you want a more casual vibe, opt for a floral, ikat print, or tie-dye maxi dress and pair it with strappy sandals.
However, if you are in the mood to dress up opt for a classic satin cocktail dress with ruched detailing or side cut-outs. Pair it up with dainty jewelry and some high heels to look your absolute best!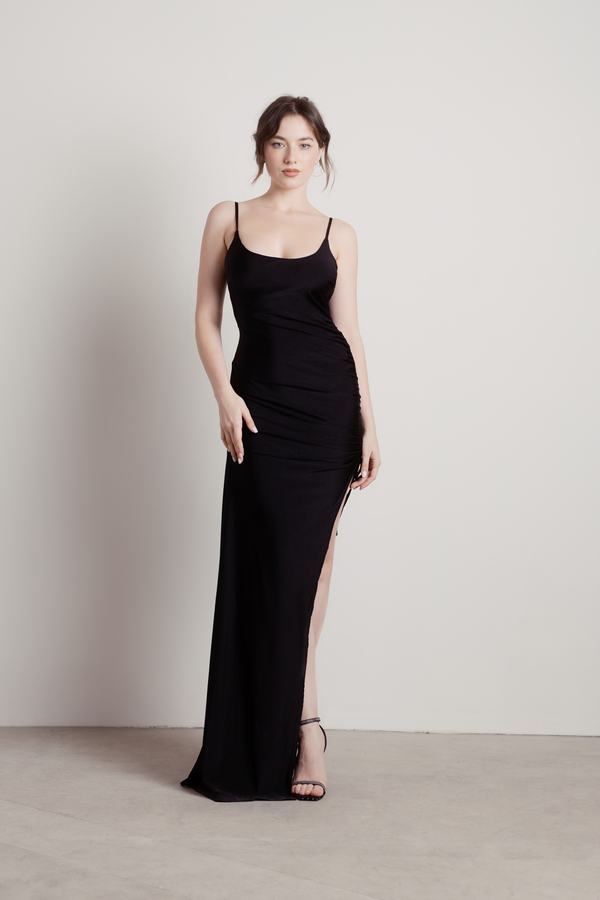 From date nights or weddings at the beach to fresh vacation outfits, let these beach outfit ideas help you to stay trendy at the beach. Deciding on your next beach outfit won't be difficult now.