Having curvy and thick legs is no reason for you to not flaunt them. Shorts are the new cool and seeing how these are the hot months, you should let go of the insecurities and let yourself experience freedom. If you know the right type for your body, it won't be awkward to flaunt your long legs. Here are a few options for you.
Bermuda Shorts
These do not cling to your body and have a wide style design. When you wear jeans that do not cling to your legs, those extra pounds will stay inconspicuous. Moreover, these shorts are fashionable and trendy to wear. Go for the ones that extend till your upper knee. That way, you can pair them with good tank tops or blouses.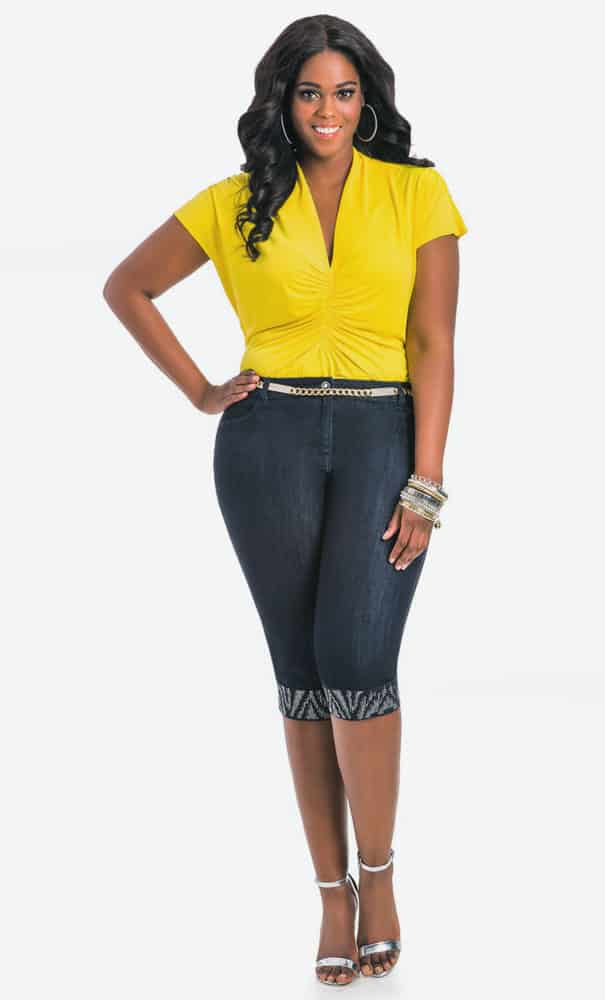 Capri Denim shorts
Capris are a blessing to women who have thick legs. They not only cover your extra flab but also expose your attractive curves properly. Their length is the advantage for the curvy females. If you can get the ones with a strap of design or the ripped variety, then that will look great too.
Leather Shorts
Leather has always been the symbol of feminine sensuality. We all know the dangerously sexy women out there, who flaunt leather like pros. Even the thick legged females can do that. The wide style leather shorts will add the carefree touch that a few of you prefer. Do not forget to drop these into your shopping cart.
Splash of Ink
If you are going for shorts that are not long, then make sure that they are not plain either. Instead of going for plain shorts that make your legs look unnecessarily fat, go for the ink splash variant like above. The creative touch to the shorts will take the attention away from your thick legs and improve your fashion statement.
Contoured Neons
The vibrant neons are for the curvy women! Be it pink or yellow, go for the contoured shorts with a touch of neons. These are great to be worn under crop tops, t-shirts or certain blouses. The best fit for the bright summer days!