Hi everyone! As we know soon the month will change, it turns out that not only the month changes, but also the seasons. Soon we will enter autumn. Which one of you really likes and is looking forward to this season? If you are one of them, we are the same. Who hasn't waited for this season? The season when the leaves will turn into beautiful colors and start falling.
Isn't this season a beautiful season to go out for a walk with loved ones? Go to a park with lots of shady trees. Looking at the view of the leaves that have turned yellow and enjoying the fresh breeze blowing. Truly beautiful to imagine.
This is not the time to just imagine. Choose your best clothes to go out to enjoy autumn. Following the trend this year is not bad either right? But remember the weather will be a bit chilly due to the drop in temperature. So here are the must-have outfits for fall this year
Coat
First, you must have a coat this fall. A coat is one of the long clothes used to protect the body from cold temperatures. The coat will keep your body warm. Designed with a thick and smooth material, it will make your body comfortable and keep you warm. Currently, there are many types and models of coats that exist. You can freely choose the coat model that you like and can certainly make you look stylish.
Blazer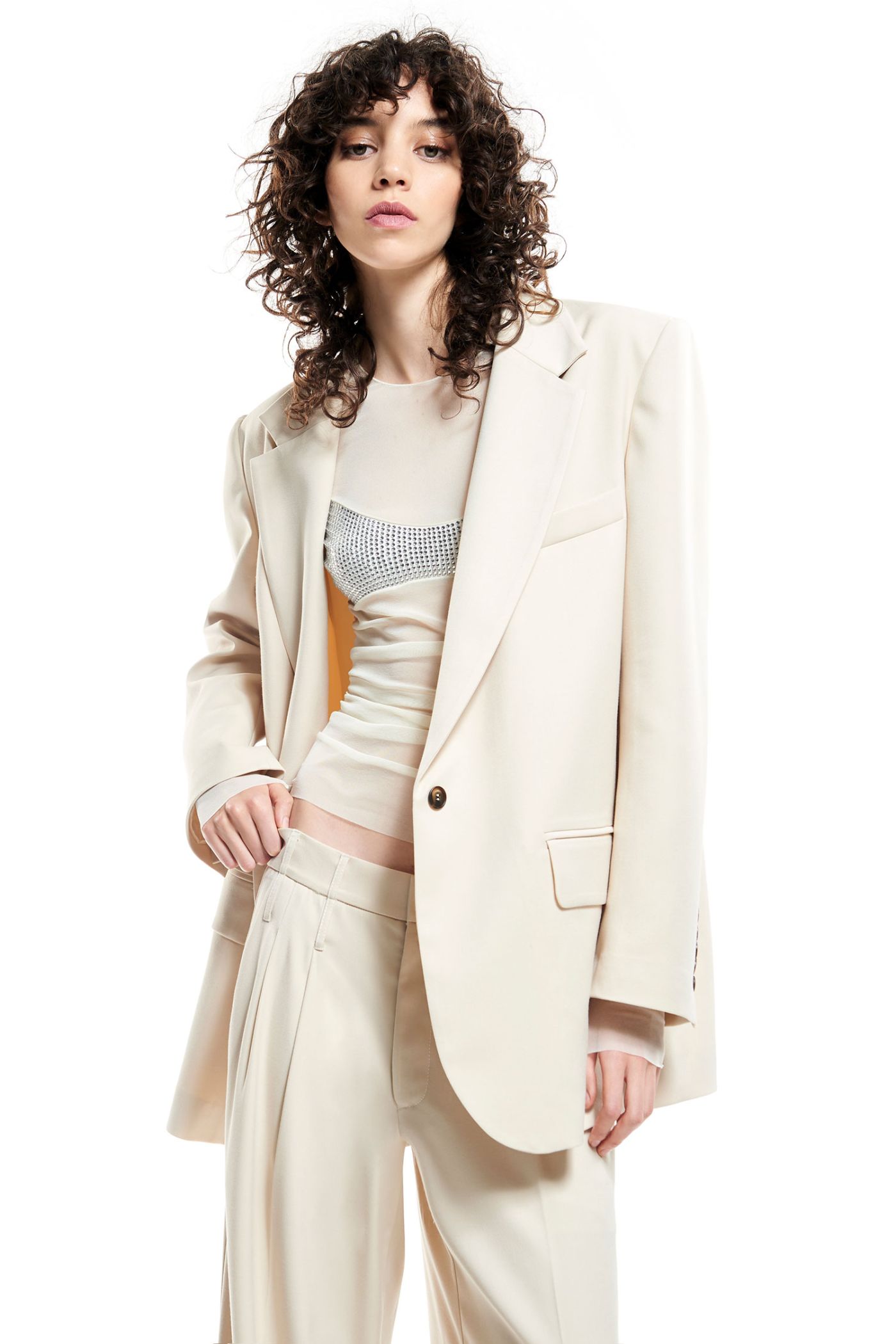 This fall, some of you have to go to the office and work. In the mild weather, this won't prevent you from still going out for work. Because of that, next thing you have to have a blazer in the wardrobe. A blazer designed with a thick material and like a coat, will keep your body warm. The blazer model is arguably more formal than the coat. So you can wear it to go to work, meet co-workers, or attend important events in this slightly chilly fall.
Cardigan
You also have to have warm clothing, a cardigan. A cardigan is highly recommended for you to use this cold autumn. A cardigan with a soft fleece material is not a bad idea, in fact, it will add a layer of warmth.
Knitwear
Looks like we've been talking about outer clothing. Now we will talk about singles. Knitted clothes are a great idea for a fall outfit. Wearing clothes made of thick and fine wool knitted yarn will keep you warm through the cold weather. Besides that there are many types of knitwear that you can choose from, sweaters are one example. And now there are a lot of existing models.
Shirt
Looks like you need more shirts to mix and match with your autumn outfit. You will really need this simple outfit to accompany the blazer. Choosing a shirt with a slightly thick material will be highly recommended for you. Don't forget about the weather.
Hoodie
Hoodie, this simple and bold outfit also can't be absent from your wardrobe this fall. This outfit is suitable for you to relax at home when the weather is cold. A hoodie is also suitable for when you go to exercise.
Trousers
We've already talked about dress tops. Next, we will talk about the undergarments. I think trousers will be very unified if worn together with a blazer or coat that you have. Trousers are made of light material, so it will make it easier for you to move. And even though the model is simple, it will still make you look fashionable this fall.
Flannel Skirt
Flannel with a material that is slightly thicker than other materials. It will make your lower body feel warm when wearing it. Therefore clothing made of flannel is one that you must have. One of them is a flannel skirt. Sometimes flannel skirts come with beautiful checkered patterns. This can be your alternative so that your appearance is not flat.
Boots
The next thing you should have is boots. More precisely boots that are used for winter. It is designed with a long neck and thick fur inside. This will protect your feet from the piercing cold weather that will numb you. Now many models have been launched. For those of you who are worried about your height, now there are boots equipped with heels.
Looks like you have a lot of clothes to prepare to welcome autumn this year. Because autumn will make the weather a little cooler and sometimes light rain will fall. From top clothes, bottom clothes, outerwear, to shoes, you have to pay attention to. Don't miss this season. Hope your fall this year is beautiful.