Hello to all of you women who are excited to read a new article on our blog. This article is dedicated to women's overcoats. There isn't a better way to look stylish during winter than wearing a coat and that is why we have decided to write about this subject in particular.

During winter, coats are usually the first thing you see on someone, it is a huge part of our outfits and therefore it requires you to make a good investment when you decide to buy it. Of course, there are also affordable versions, but our recommendation is for you to invest in a high-quality coat, and in that way, you will be able to wear it for years and years. The best fabric for the coat is definitely wool. If you buy a woolen coat not only will you look stylish but you will also stay warm and that is of course also important. Typical coat colors are black, beige, and gray. OF course, you can see a lot of plaid coats as well. Buying a white coat is also a great idea if you are not clumsy and don't have a habit of pouring coffee on your coats. If you would like something bold then you should try out coats in bright colors. If buying colors isn't something that you usually do then maybe you should consider purchasing a less expensive coat at first and then later if you like it you can make a bigger investment. We talked enough about coats, now it is time to show you a couple of our favorites which we have found online:
Here is a perfect example of a classic black coat. We consider everyone should have one in their closet.
This is everything but a classic coat. Throw on this one and you will get noticed that is for sure!
Who could resist a beautiful coat like this? We certainly can't. Just look at these gorgeous colors.
Here is a perfect oatmeal color coat from & Other stories which you can find on Asos. It is an elegant piece that will never go out of style.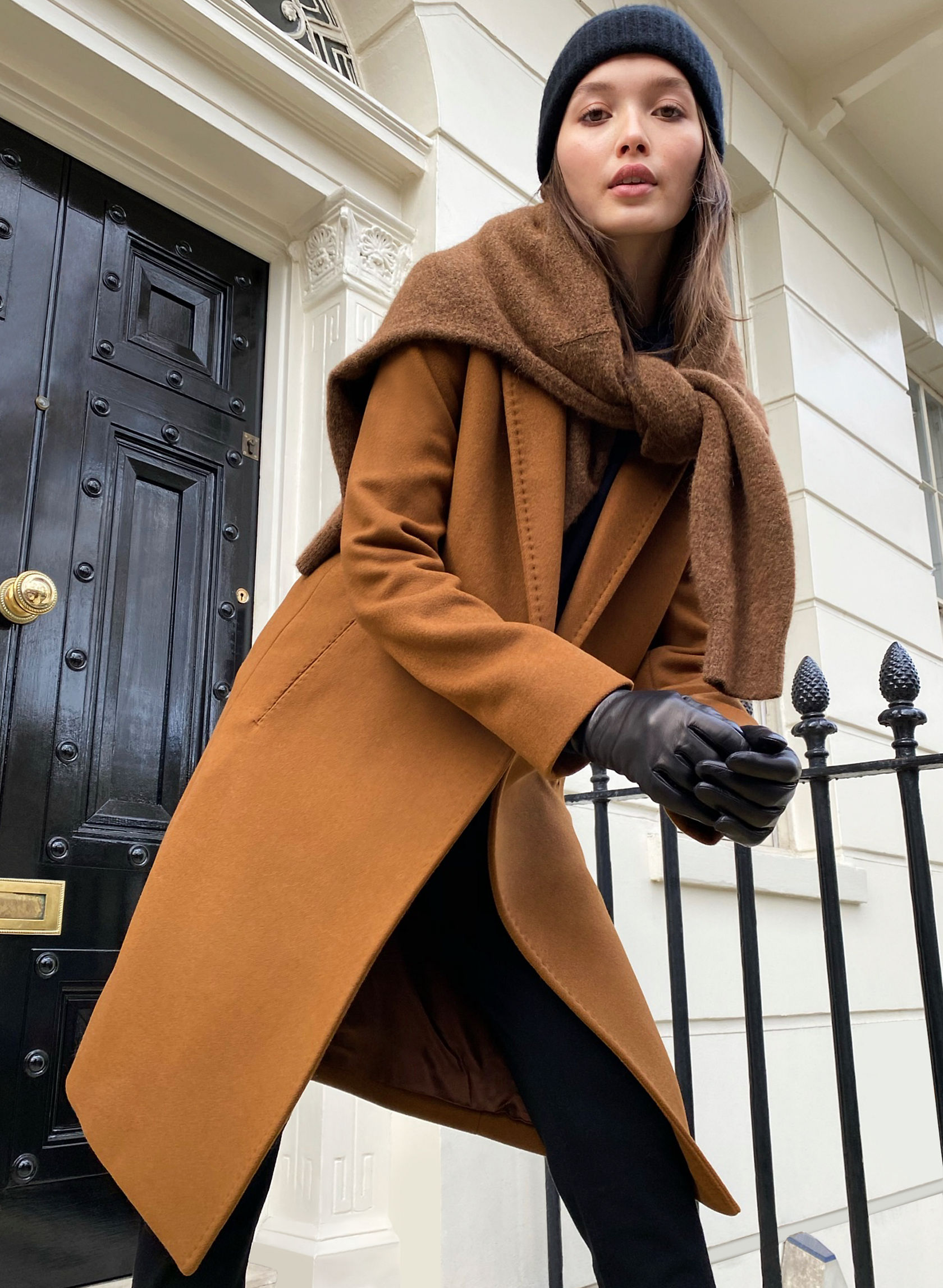 Camel coats are something iconic and we believe that they deserve a place in your wardrobe.