Having messy hair just ruins all of your charms, doesn't it? Hairs are one of the first things people notice even when you are just passing by. You need to have clean and fresh hair to have a great first impression of someone.
Hair accessories are one of the most important things you can use to enhance the beauty of your attire.
So here we have rounded up the 5 best and most fashionable hair accessories which will help you get a neat and clean hairstyle:-
1. Bobby Pins
The main usage of bobby pins is to just clutch your hairs and hold them for the longest time that you want. Wearing bobby pins doesn't allow your hair to just fly out and mess up with your hairstyle.
For formal wear, you can have a black color bobby pin that just blends in with your hair color or you can have colorful bobby pins for your casual outings which match your attire.
2. Head Bands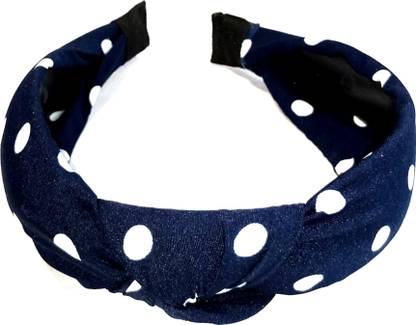 Headbands worn on the front of your forehead are used to hold your hairs from reaching your eyes and avoid irritations. They also serve as a great gym accessory because wearing headbands also does not allow sweat to reach your eyes during workouts or exercises.
There are numerous types of headbands available in the market. You just have to match the right one with your attire and then you are just ready to go.
Headbands allow your hair to flow in the air in case you do not want to tie your hair with hair clips or have abraded hairstyle. Headbands are useful for having a relaxing day and just having open hair.
3. Braiding Tool
Braids are now coming back in fashion and women with long and beautiful hair use braids as a means to show their creativity and their personality.
But making braids is not everyone's cup of tea. But now, using the braiding tool you can get your braids ready within no time. This is a very helpful accessory which every woman with long hair must carry with them.
4. Donut Hair Bun
Donut bun is one of the hairstyles which is the most versatile. It adds up a charm in your hairstyle like icing on the cake. The donut bun hairstyle is so versatile it even goes with french style braids and you can have a donut bun high on your hair or a little low on your head. 
The sole purpose of this accessory is to get you a great donut bun hairstyle even though you don't know how to do a donut bun on your hair.
5. Banana Hair Clip
Banana Clips are a completely safe and very useful hair accessory and do not cause any type of damage to your hair. You can use banana clips to hold or create an illusion of a loose ponytail. They also make your hair look thick and increase the volume of your hair.
We hope you find this article useful and choose one of these hair accessories to tie up your hair and glitter your charm.