Receiving gifts is always easy and fun. You just need to relax, enjoy the attention given to you, and find the right words to show your gratitude to the giver. Finding the right gift for people you love and appreciate their presence in your life is so much harder, on the other hand. With the holiday gift, you have to express all the feelings you have for the person and bring joy to their lives. So, if you are wondering what the female part of your family and friends would want to receive in the new year, this post is for you.
Help your friends fight the dullness and dryness of the skin with these adorable travel-sized skincare products. The Holiday Glow set includes a face cream, sleeping mask, eye moisturizer, makeup removing balm, and water essence. Is this everything a beauty lover needs to reach the desirable glass skin look? It definitely is!
For the ladies who love jewelry, the Necklace & Earring set by Pandora is going to be a marvelous present. The snow-flakes shape of the pendant and studs will always remind them of the holidays, making their moo just a little bit better. The set is universally flattering, so any woman would love wearing it daily.
Treat your loved ones once with the Gucci Bloom Duo fragrance. The classic floral perfume, with the top notes of Tuberose, Rangoon Creeper, and Jasmine, is going to be a wonderful companion for business meetings, special events, and all of the casual occasions. The set includes a 50 ml bottle of the perfume and its mini 7 ml version, which you can carry in your bag and freshen-up the scent.
Essential oils will make a great present for girls who love aromatherapy or care about spiritual development in the new year. The set of three, the most popular oils, peppermint, lavender, and tea tree, can be used on aroma lamps, on the skin, or stopped into the tap water. Your friends can also combine these oils in skincare and even food preparation.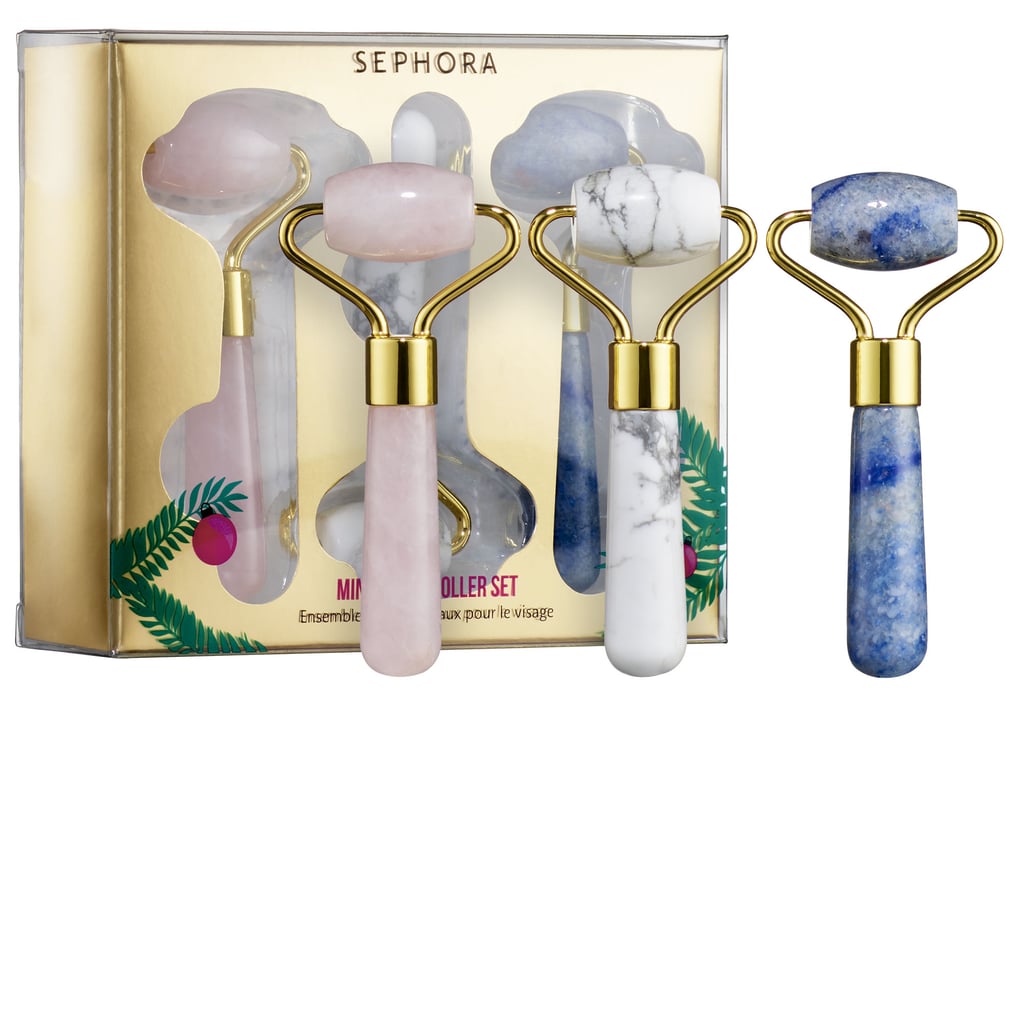 An affordable holiday gift, that can cover three people at once. As a gesture of love and appreciation, you can buy this Mini Roller set and divide it into three, covering the skincare needs of your three best friends. This massaging roller was a huge trend among beaut lovers once, and it still is.