Bags have become an important part of the fashion biz. They have become these trendsetters and style statements that we can not just sideline. To top it all, these bags come with an amazing range of sizes and styles and we are left with a myriad of options to pick from. This is where we need to look up some references to pick what we like best. Let us look at some fashion trends in the shiny bags segment that celebrities have pulled off.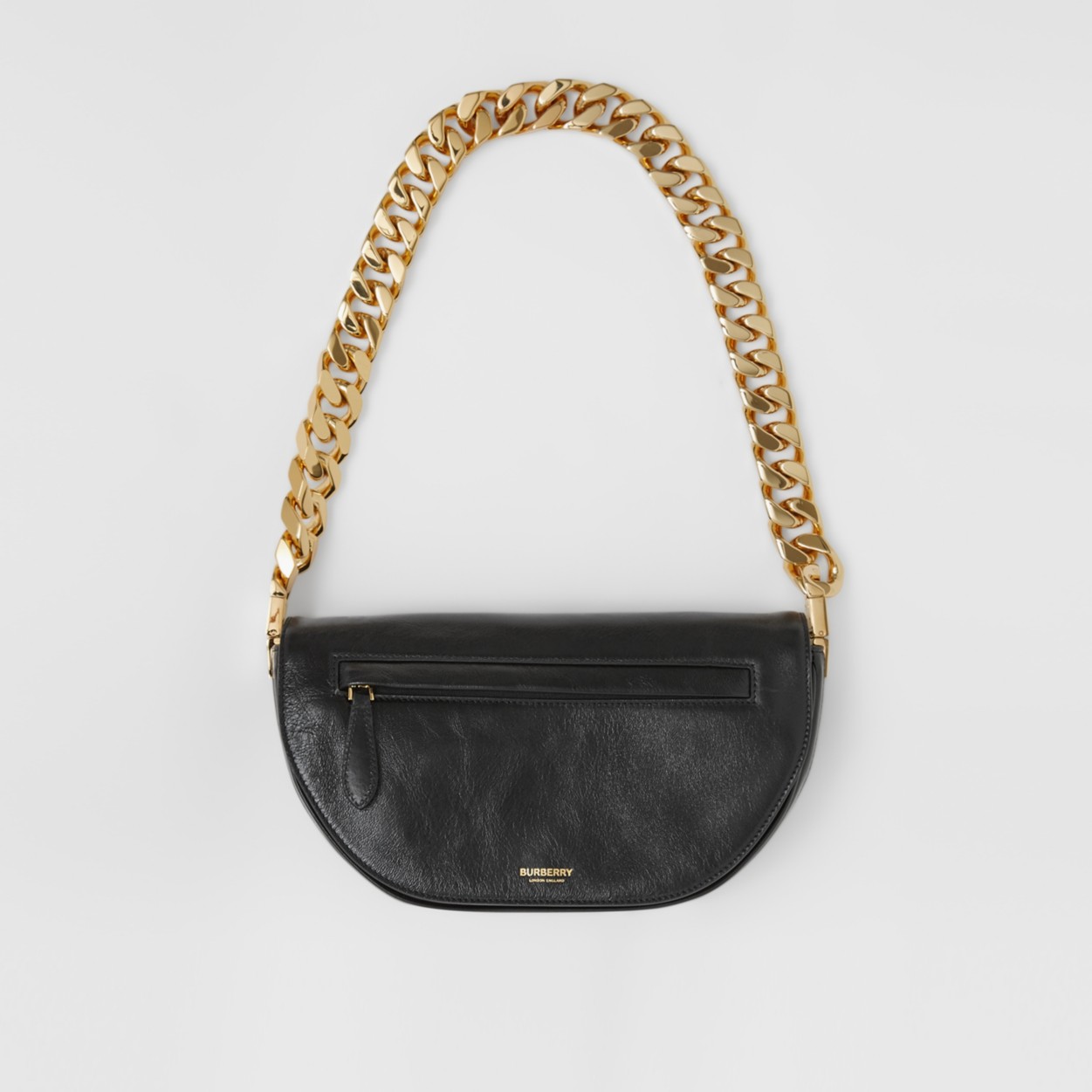 A runway shoulder bag with a curved silhouette, made from smooth Italian-tanned lambskin and inspired by the architecture of our show venue, Olympia London. The slender, structured shape has a thick chain-link strap and an easy-access outside zip pocket. The structured moon-shaped bag has a strong strap and comes in a variety of colors. Surely, the style will be a must-have wardrobe item for fall, in addition to a slick new suit. Get this bag and get your style game to the next level.
The Sesia bag is made of buttery soft calfskin. This is the largest size available, with smooth curves and fluid lines evoking a natural, timeless elegance. The leather is colored with natural dyes and tanned and finished using delicate procedures that make each model unique. It is approved to the highest environmental standards. This large style is favored by Emma Roberts, Angelina Jolie, and Jennifer Lopez. The size and versatility of this work-appropriate handbag will appeal to minimalists. Even though this bag speaks less of shine, it comes through as one of the top favorites among celebrities.
The classic Grace Box is a top-handle handbag with an adjustable and removable leather shoulder strap, inspired by the overnight case prepared for Grace Kelly in "Rear Window." The Grace Small has a structured box silhouette and a zip pocket on the inside. Kate Walsh wore a Mark Cross Grace Box Bag on the red carpet at the 2019 Outfest Los Angeles. Kate attended the screening of her new film Sell By at the Chinese Theatre. Get this bag and take your style game up a notch.
Several celebrities have admired Cult Gaia's distinctive purses, which are frequently made of wooden slats or elaborate beading. For her vacation, Beyoncé brings the half-crescent Ark style, the tasseled Angelou, and the bamboo Cora. The Gaia's Ark bag is a classic. This is a terrific show-stopper. It may be worn with anything. You'll never have to carry anything else again. Original Cult Gaia box comes included. This bag is stylish, and unique and will definitely add an extra flair to your existing wardrobe and bag choices.
The Rachel shoulder bag from FAR encapsulates this season's '90s nostalgia in a design that has already been adored by influencers and editors all around the world. The baguette silhouette is made of glossy black leather with a croc-embossed finish and was made in Spain. Wear yours with silk slip dresses and vintage denim to pay homage to fashion's current favorite decade. Bags from By Far have become a model must-have. Kendall has several colorways and finishes of the brand's sleek, '90s-inspired Rachel design in her collection.
Bags have become a crucial aspect of the fashion industry. They've evolved into trendsetters and style statements that we can't ignore. To top it off, these bags come in a huge variety of sizes and styles, giving us a lot of options to choose from. So check out these famous bags worn by celebrities and pick your best choice!