Valentine's day is another hallmark holiday to celebrate love. It is a day when couples want to spend time together. For some the celebration may be a daily event, but there are some that celebrate once a year. You will also agree when we say it is the perfect occasion to put together a cute, adorable and romantic outfit. Whatever you have planned, since Valentine's day falls in February, it will surely be a bit chilly outside. And you must plan your outfit accordingly. The most important clothing item will be your coat. During cold winter nights, it is the coat that is mostly visible. It does not matter what you plan to wear under a long warm coat.
Since it is Valentine's day you want to look sexy and beautiful. Wearing a sexy mini dress or an off-shoulder top will not be a problem when you are wearing a coat that will keep you warm when you are outside. While having dinner indoors, you will be able to flaunt your valentine's day dress, as is it warmer indoors. But when spending time outside, your coat is going to do the talking. The moral of the story is that your whole ensemble is important, hence choose wisely. You want to be extremely comfortable, warm, and dressy for a fun date night with your soul mate. Your style game will be on point with these coats.
Wearing a casual blue faux fur coat for a casual dinner with your love.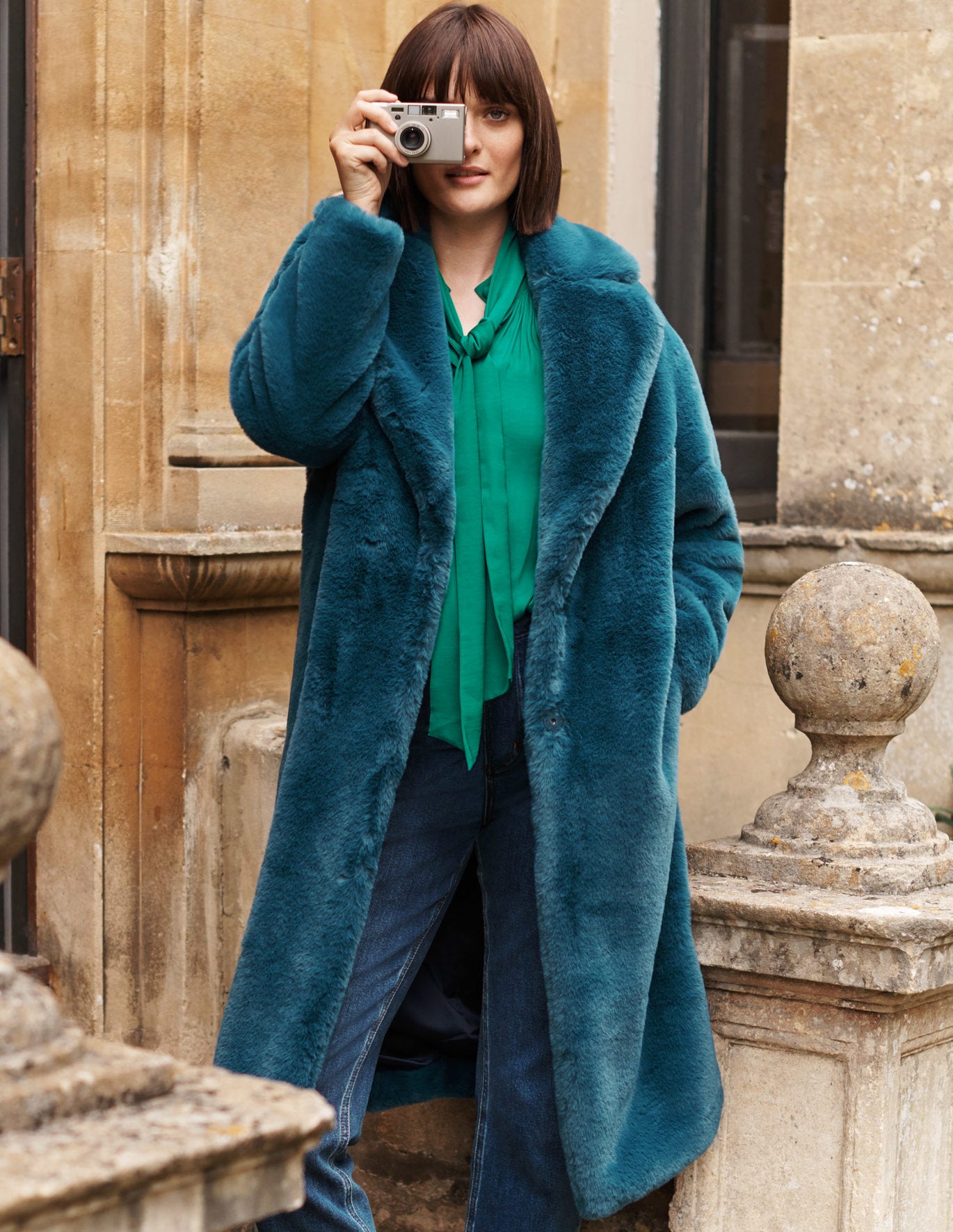 A neutral trench coat is considered and looks elegant, chic and classy. If you want to go for a polished look, wear a button-down shirt and pants paring it with a nude pump and the classic trench coat. It will be magical.
This Valentine's day you will be seeing a lot of red on your social media feeds. Red is the color of love and Valentine's day is the best day to show your love for your man by wearing red. Wearing a sparkling red mini dress, red lip and pairing it with your favorite red sandals and this beautiful long red coat will automatically set the mood for love and romance. Every woman looks gorgeous in red. If you have any doubt while planning your outfit go for red.
If you are not the dressy type of a person, go casual. A hooded jacket with a simple casual t-shirt is ultimate. There are times when you and your loved one are comfortable and natural.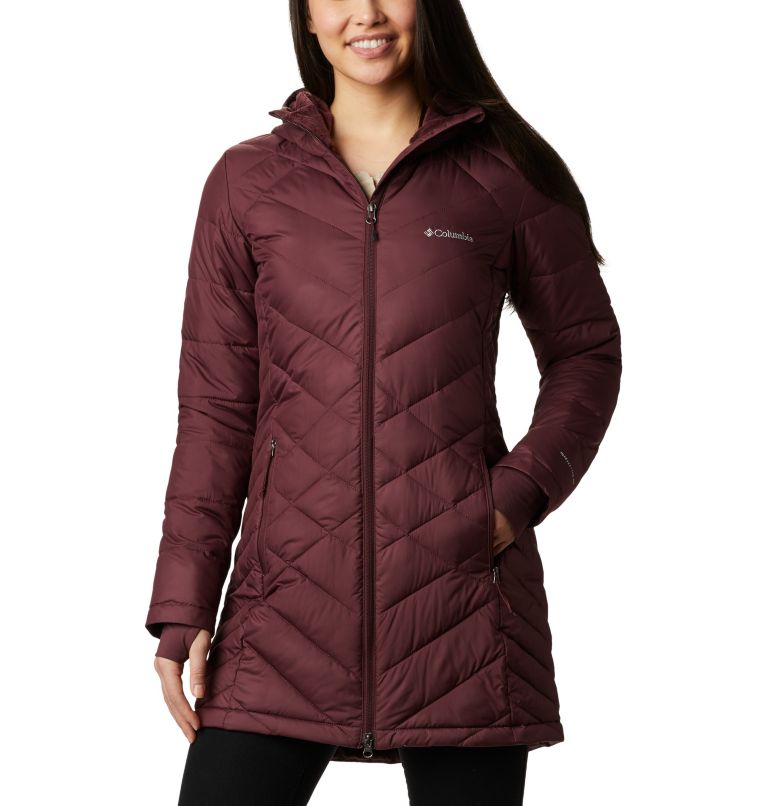 The combination of faux fur and black faux leather will give you the edgy chic look. The faux fur collar will help you to stay warm while also looing stylish and fashionable. Pair it with tight leggings and ankle boots.
Black is elegance, black is chic and stylish. Besides red black is another color to wear this Valentine's day. The luxurious faux fur coat is just style and elegance combined.
Another chic option is to go for a wrap maxi coat, styled with a belted coat for an extra plush look. The faux fur collar adds style and elegance to the whole look.