Getting started with having a wardrobe capsule is no easy feat hence it's essential to stick with the basics. With the number of shoe styles available in the market, it can be difficult to choose pairs of shoes that you can wear with any of your outfits.
No matter how wearable a pair of shoes is, buying random pairs because they look cute is not the way to go. Choose shoes that you will be able to maximize and give a lot of love to!  Read along and take notes on what kinds of shoes you ought to get for a fully versatile, reliable, and stylish shoe collection:
Black Boots
Whether you're sporting a fun rockstar look, or simply meeting up with a friend in a cafe, a pair of reliable black boots will make it easy for you to run errands without looking like a lazy bum who just got off the couch.
A pair of cute black boots with a few studs can amp up your look even if you're wearing a casual tee and a pair of ripped pants.
White Sneakers
Go for a clean and classy look with a pair of white sneakers that you can wear with almost any casual and dressy outfit.
Whether you plan to shop around, walk your dog to the park, enjoy a nice cup of tea in an outdoor cafe, or go to a baseball game, almost nothing beats wearing a pair of white sneakers when it comes to versatility.
Strappy Sandals
If you are ever in need of an emergency pair of sandals that will instantly transform your look from something lazy to dressy, a pair of strappy sandals will do the trick.
Did your friend suddenly call or chatted with you to hang out but you're dressed for staying at home rather than going out? Easily put a pair of tie-up strappy sandals with a skirt, dress, or shorts and you'll immediately upgrade your outfit.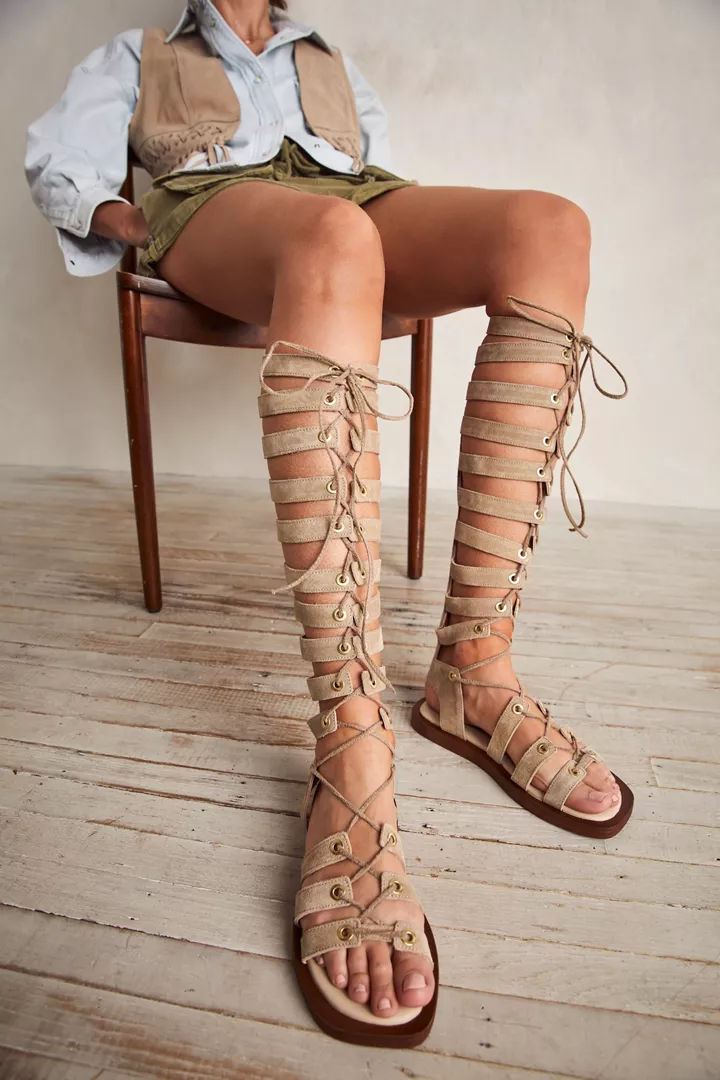 Sun Chaser Tall Gladiator Sandals
Slip-On Canvas Shoes
Always have "got-to-go" shoes that you can easily wear. Other than slippers, a pair of slip-on canvas shoes will be way helpful, especially during days when you're in a hurry and really need something dressy but still laidback to wear.
Women's Double Decker Wave Glitter
Classic Loafers
A pair of loafers is probably one of the best investments you can have, especially if you often need to wear business casual clothes.
You can refer to this type of shoes as the in-between of formal and casual shoes because they look both. Featuring a close-toe and oxford-style design, a pair of loafers is an excellent addition to your shoe cabinet for almost any casual and even semi-casual occasion.
Athletic Shoes
When we're talking about shoes, it's difficult not to include athletic shoes. They're sturdy and mostly feature a cool and ergonomic design. Built to withstand repeated wear, it's important to get a high-quality pair of athletic shoes that feels comfortable to walk and run in.
Summer Slippers
Whether you're planning a picnic, a family trip, or a day trip to the beach, a pair of summer slippers that you can get wet or sandy is always essential.
When choosing an all-around comfy slipper, it's important to find a pair that's not slippery and will make it easy for you to dust off any dirt or sand.
Check out these studded jelly sandals that are smooth and soft for your feet, and will complement many of your spring and summer outfits.
Knee-High Boots
Knee-high boots are the equivalent of sexy and sassy yet sweet. A pair of knee-high boots will upgrade your outfits to the next level. Depending on the design of your knee-high boots, you'll be rocking the ground you walk on with every step.
You can wear this pair to a night out, a date, a shopping trip, a brunch meet-up, or even on any casual errand. Wearing a pair of knee-high boots amp up any casual outfit in many volumes up, which is why it's good to keep a trusty pair in your wardrobe.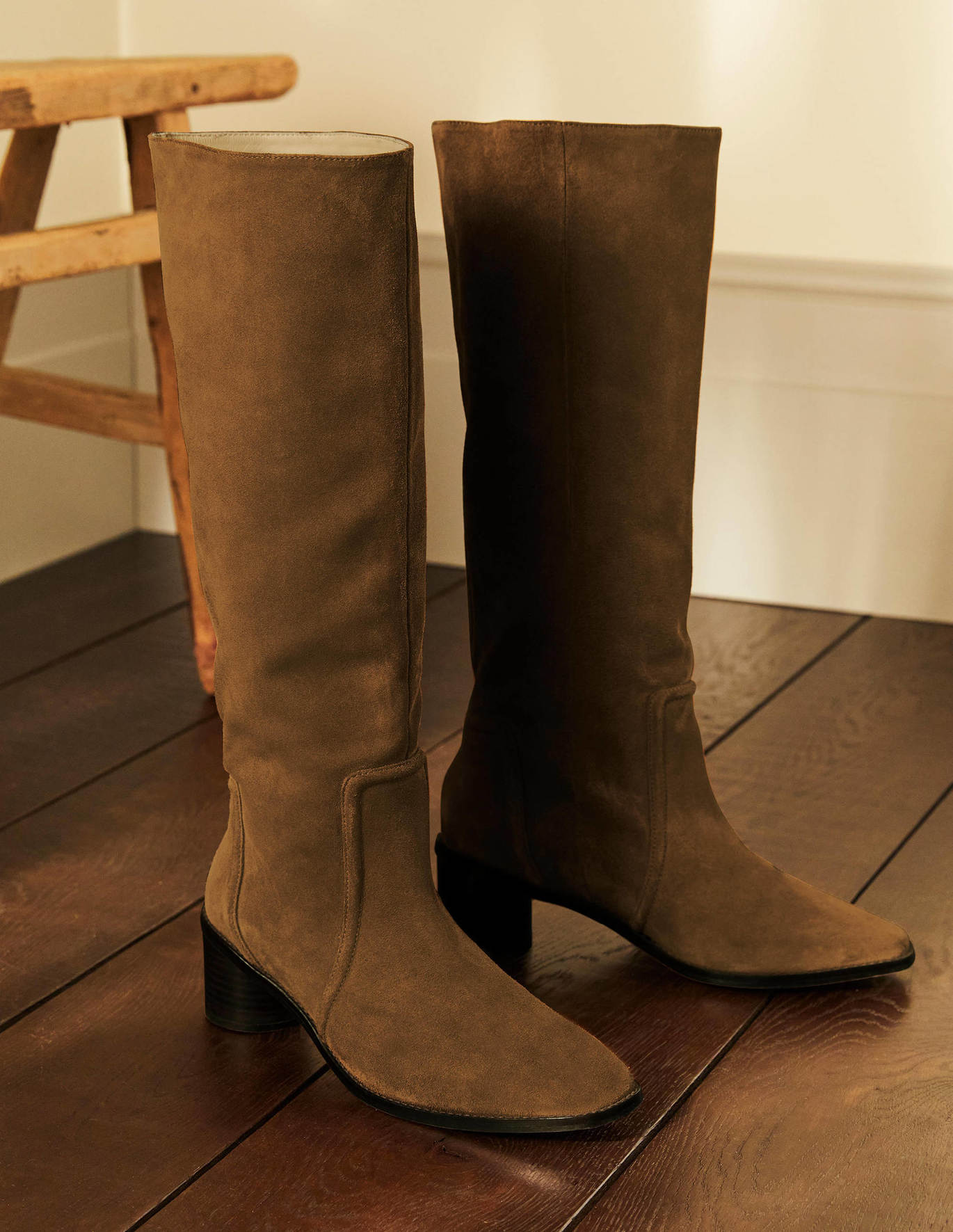 Tobacco
Slip Resistant Shoes
A lot of workers who often walk around like dentists, nurses, therapists, and the like are often seen wearing slip-resistant shoes to avoid any workplace accidents. A pair of slip, resistant shoes is also good regardless of whether you need them for work or not, because you never know when it rains, especially if the floor is wet and slippery already.
Having a pair of these can make you feel at ease that no matter the weather, you're always prepared to dress accordingly.
Nude Pumps
Whenever you want to dress up, and feel feminine and sexy, a pair of nude pumps will help you dress up exactly this.
You can wear them to the office, to a formal dinner date, to a special occasion such as weddings or birthdays, and to casual settings. Wearing them in a laidback environment can give you a sophisticated aura. They look absolutely stunning with white or beige pants, a plain V-Neck shirt or bodysuit, and a simple get-up.
You can also choose other neutral-colored pumps like brown, black, and white. However, nude pumps can make the legs look more elongated, and give them a slimmer look
These shoes serve different purposes and it is vital that you wear them for the correct occasion. Some pairs may be used more than the others but they're all equally helpful during fashion emergencies. So treat them well, keep them at an appropriate temperature and store them well.
Always remember that each pair of shoes will be with you in varying aspects of your life. Treat your shoes as treasures that will take you to where you need to be.